CLIENTS FIRST.
ALWAYS.
No fees unless we win!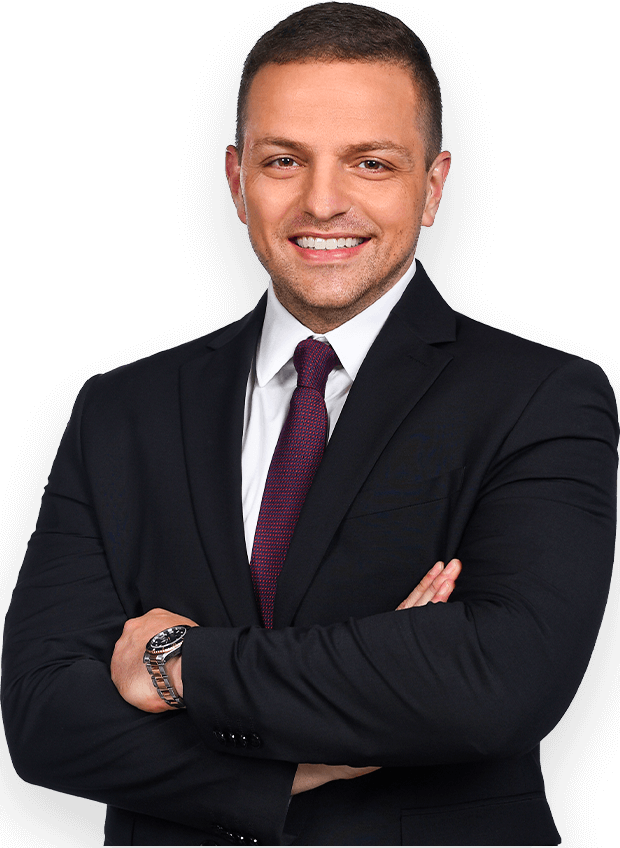 MIAMI PERSONAL INJURY ATTORNEY
Recovering and winning maximum compensation for South Florida accident victims
At Redondo Law, P.A., founded by Attorney Mike Redondo in 2019, our mission is to create a one-of-a-kind, unique law firm that utilizes technology, efficiency, and a passion for helping others to deliver exceptional client service.
We understand that most people interact with the legal system when something has gone wrong, often resulting in an unpleasant and costly experience. Many clients feel like they are just a case number or a file in a drawer, lacking the support of a real person who genuinely cares about their experience and future.
As a leading Miami personal injury law firm, we aim to alleviate much of the stress and anxiety clients face when dealing with litigation. We're here to work and fight for you, ensuring you receive the attention, care, and results you deserve.
Choose Redondo Law, and discover the winning advantage that sets us apart in the Sunshine State.
FIERCE ADVOCACY
Michael is an excellent attorney who is geared towards customer satisfaction. His extensive knowledge and fierce advocacy leaves his clients reassured that their matter will be resolved to their benefit. He takes the time to explain the legal process and comes up with creative resolutions and strategies for each of his clients. I highly recommend this attorney.
AGGRESSIVE AND ETHICAL
I've had the opportunity to work with Michael on several highly contentious litigation cases. Aggressive AND ethical. Someone you want by your side if you are in the middle or preparing for a legal street fight. He gets the job done. Six stars.
EXCEEDING EXPECTATIONS
Talk about exceeding expectations!! Michael was able to obtain more from our insurance carrier then we thought possible because of his knowledge of the law and his ability to use it against them! Do not hesitate to allow him to help you with your claim.
COMPASSIONATE AND INFORMATIVE
Mike was a very great person to work with. Understanding, compassionate, and very informative. I will definitely have him represent my family again If the situation arise. Thank you so much.
RECOMMEND TO ANYONE
I would recommend Michael Redondo to anyone in need of legal guidance and representation. Michael possesses a human touch that helped guide me in an incredible time of need and loss. He had the knowledge to help me obtain the perfect result. And he had the professionalism to keep me apprised every step of the way. Thank you Michael.
PROFESSIONAL SERVICE
Professional service. Handled my case and resolved it quicker than I expected and got me more than I was expecting.
Accidents & injury practice area
Helping Miami residents and South Floridians on their journey to financial recovery
Auto accident injuries can severely impact your physical and mental health, causing financial strain for you and your family. Insurance companies may attempt to deny your claims, downplay your injuries, or delay settling your case. Let our experienced attorneys handle your case and secure the compensation you deserve.
Miami car accident lawyer
Truck accident injuries can have devastating effects on your life. Insurance companies may try to deny your claims, downplay your injuries, or delay settling your case. Our knowledgeable attorneys are here to advocate for your rights and help you on the road to recovery.
Miami truck accident lawyer
Motorcyclists have limited protection when hit by a vehicle, often resulting in severe, even catastrophic injuries. Our compassionate attorneys understand your challenges and will work diligently to secure the compensation you need to recover.
Miami motorcycle accident lawyer
The death of a loved one due to a wrongful act or negligence is a traumatic experience. At Redondo Law, we express our sincere sympathy for your loss. Our law firm has worked with grieving family members, and we understand the difficulties you face. Let us be your advocate during this challenging time.
Miami wrongful death lawyer
Our skilled attorneys understand the unique challenges you and your family face in the aftermath of these devastating incidents. Let us help you navigate the legal complexities of your case, ensuring you receive the compensation you deserve to rebuild your life.
Miami catastrophic injury lawyer
Slip and fall accidents caused by property owner negligence can result in serious injuries. Premises liability cases can be complex; let our experienced attorneys handle negotiations with insurance companies and property owners to secure a fair settlement.
Miami slip and fall lawyer
Boating accidents can have devastating consequences, sometimes even resulting in death. Our knowledgeable attorneys understand the unique challenges faced in the Sunshine State. We will work tirelessly to help you recover from the aftermath.
Miami boat accident lawyer
If you've suffered an accident on someone else's property, resulting in serious injuries, our skilled attorneys can help you navigate the complexities of premises liability claims, ensuring you receive the compensation you deserve.
Miami premises liability lawyer
Injured by a defective product? Our experienced attorneys will guide you through the complex process of product liability claims, ensuring you receive the compensation you need to recover from your injuries and losses.
Miami product liability lawyer
Verdicts and settlements
$43 MILLION
Catastrophic injuries by a drunk driver
The jury saw the devastating consequences of drunk driving firsthand, and after several hours of deliberating, awarded our clients over $43 million in damages. Although no amount of money will ever make the Haases whole, the jury's verdict gave them some comfort in that a jury of their peers saw exactly how much their lives had been forever changed by this tragic event.
$550,000
Commercial insurance loss
You are our #1 priority
Our Commitment to Miami & South Florida accident victims
#1: Holding negligent parties accountable
Personal injuries, from minor to severe, can lead to physical, emotional, and mental distress. You don't have to face this challenge alone.
If someone else is responsible for your injuries, let us represent you, allowing you to focus on what's truly important: your recovery.
#2: Navigating insurance claims
When your property in Miami or anywhere in South Florida suffers damage due to a hurricane, flood, fire, burst pipe, or other events, achieving full financial recovery isn't as simple as filing a claim with your insurance company.
If your insurer attempts to downplay your losses or denies your claim outright, don't hesitate to contact us.
#3: Compassionate wrongful death representation
Losing a loved one is unimaginable, particularly if their death resulted from another person or entity's negligence. During this traumatic time, let us be your legal advocate, fighting for justice on behalf of your loved ones.
Who will be in your corner when you've suffered an injury due to another's negligence?
As your attorney, you can count on me to champion your cause if you're injured or to hold insurance companies accountable. With my unique background, I'm dedicated to resolving cases quickly and efficiently, always prioritizing your best interests

Mike Redondo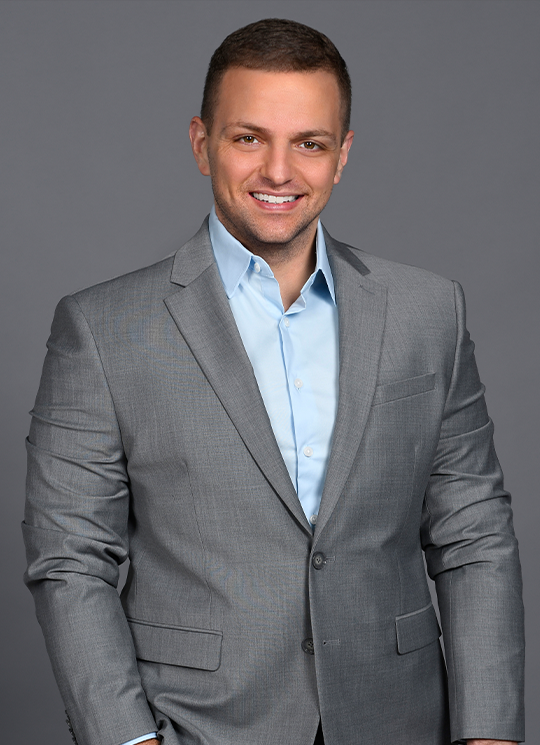 Meet Your Injury Attorney
ABOUT MIKE REDONDO
Attorney Mike Redondo is committed to advocating on your behalf, ensuring that justice is truly within your reach.
As Redondo Law, P.A.'s founder and managing partner, Mike has gained nearly a decade of legal experience representing plaintiffs and defendants at some of the nation's top law firms.
He opened his own law firm, Redondo Law, P.A., to offer clients unique insights into resolving disputes and securing fair compensation for their injuries.
Protecting local businesses beyond personal injury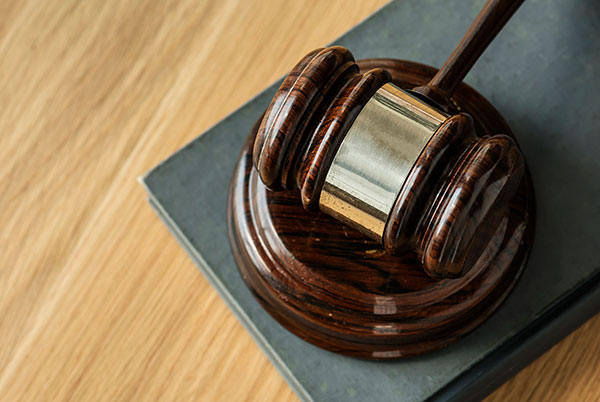 In addition to personal injury cases, Miami attorney Mike Redondo offers tailored legal solutions for local business owners facing legal disputes.
He works closely with clients to provide customized strategies, ensuring legal representation doesn't become a liability to their operations.
Redondo Law specializes in handling cases with flat fees or contingency fee arrangements. Clients only pay attorney's fees if a successful recovery is made.