Auto accident injuries can have a devastating impact on your physical and mental health and cause financial strain for you and your family. After an accident, insurance companies may try to deny your claims, downplay your injuries or delay settling your case.
Miami personal injury attorney Mike Redondo knows this from experience—he spent years of his early career representing insurance companies to limit their liability in personal injury lawsuits. Now, he uses that experience to maximize settlement awards and judgements for accident victims.
You don't have to face the insurance companies alone after an auto accident.
Unsure about having a valid claim? Don't worry. Give us a call. We'll answer any questions you have to help you achieve the best possible legal outcome.
$43 MILLION
Catastrophic injuries by a drunk driver
The jury saw the devastating consequences of drunk driving firsthand, and after several hours of deliberating, awarded our clients over $43 million in damages. Although no amount of money will ever make the Haases whole, the jury's verdict gave them some comfort in that a jury of their peers saw exactly how much their lives had been forever changed by this tragic event.
Why choose our Miami injury law firm?
Choosing Redondo Law means you'll be working with a compassionate and reliable team that puts your needs first:
Expert guidance
Benefit from years of experience handling car crashes and collision cases in Miami, Florida, knowing you're in capable hands.
Proven results
Enjoy peace of mind, knowing we have a track record of winning cases and securing the maximum compensation for you.
Personal attention
Experience open communication and a caring approach, with a team that's always available to listen, answer questions, and address your concerns.
No upfront cost
With our contingency fee structure, you only pay if we win, removing financial risk in an already stressful situation.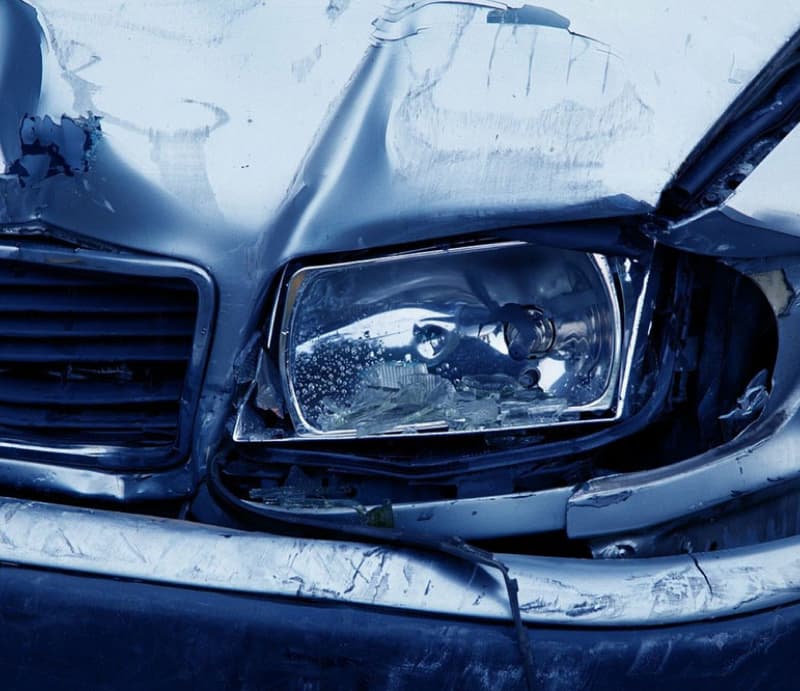 The I-95 Stretch in Broward County
Florida's busiest and a hotspot for accidents
The I-95 stretch in Broward County is notorious for being one of Florida's busiest highways, and unfortunately, it's also a common location for accidents. This congested stretch of road experiences heavy traffic traveling at fast speeds with a higher-than-average number of tourist drivers, leading to an increased risk of accidents.
According to the Florida Department of Highway Safety and Motor Vehicles (FLHSMV) Traffic Crash Facts Annual Report in 2020 alone, there were a total of 34,050 crashes in Broward County, resulting in 18,984 injuries and 268 fatalities.
This data highlights the dangerous nature of this busy area in Florida.
County
Category
2020
2019
2018
% Change 2019 to 2020
3 year average
Broward
Total crashes
34,050
41,114
41,082
-17.18%
38,749
Total fatalities
268
214
237
25.23%
240
Total injuries
18,984
23,671
24,644
-19.80%
22,433
Source: https://www.flhsmv.gov/pdf/crashreports/crash_facts_2020.pdf
Some of the factors that contribute to the high accident rate along the I-95 stretch in Broward County include the following:
High traffic volume. The I-95 is a major artery for local, regional and interstate travel, resulting in a constant flow of vehicles, including commercial trucks. Additionally, this highway is frequently used by tourists traveling to and from the Fort Lauderdale airport who are unfamiliar with the road.
Aggressive driving. The stress of navigating through congested traffic can lead to aggressive driving behaviors, such as speeding, tailgating and frequent lane changes, which increase the likelihood of accidents.
Distracted driving. The dense traffic conditions can lead to drivers becoming more easily distracted by their surroundings, including phone usage or other in-vehicle distractions.
Road construction. Frequent road construction projects on the I-95 stretch can cause sudden lane closures or shifts in traffic patterns, increasing the risk of collisions.
Complicated exit and entrance ramps. Many I-95 exit and entrance ramps are poorly lit, don't have sufficient reflectors, and include sharp turns, making accidents more likely as drivers enter and exit the highway.
Given the high number of accidents along the I-95 stretch in Broward County, it's important that drivers exercise caution and remain vigilant when traveling through this area.
If you or a loved one has been involved in an accident on this notorious stretch of highway, consider scheduling a free consultation with our local Miami accident law firm.
I was in a car accident. Do I have a case?
If you were injured in a car accident due to the negligence of another driver, then you may have a case. But every accident case is different, and it's best to speak with an experienced car accident attorney to discuss the specific circumstances of your case and determine its merit.

In Florida, accident victims have 2 years from the date of a crash to file an auto accident lawsuit.
How much compensation can I receive for my injuries?
The amount of compensation you can receive for your injuries depends on a number of factors, including the severity of your injuries, the impact of the injuries on your daily life, and the amount of medical bills and lost wages you've incurred.

As your attorney, I'll thoroughly evaluate all the potential damages in your case to ensure you receive the maximum financial compensation you deserve.
How long will it take to resolve my case?
The length of time it takes to resolve a car accident case depends on a number of factors, including the complexity of your case, the amount of damages you're seeking, and the willingness of the insurance company to negotiate a settlement. 

I'm committed to keeping you informed throughout the process and will provide updated estimates of how long it may take to resolve your case based on the specifics of your situation.
Do I have to go to court?
Not necessarily. Many car accident cases are settled outside of court through negotiation between the parties involved. 
However, if a fair settlement cannot be reached, then your case may need to go to court.

Rest assured, as your attorney, I'll guide you through the legal process and help you determine the best course of action to recover maximum compensation.
Can I recover damages for pain and suffering?
Yes, in some cases, you may be able to recover damages for pain and suffering. These damages are designed to compensate you for the emotional and physical pain you've endured as a result of the accident.

As your attorney, I'll help you determine if you're eligible for these damages and fight to get you maximum compensation for your claim.
What should I do if the insurance company denies my claim?
If the insurance company denies your claim, you'll want to hire an attorney to protect your rights and advocate on your behalf. I'll review the details of your case and help you determine the best course of action, which may include appealing the decision or filing a lawsuit.
What if I was partially at fault for the accident?
According to Florida law, even if you were partially at fault for the accident, you may still be eligible for compensation.

However, the amount of compensation you can receive will be reduced by the percentage of fault assigned to you.
Understanding Florida auto accident laws
If you were injured because of another driver's negligence, then you're entitled to compensation from the at-fault driver for medical bills, lost wages and other losses.
In Florida, however, both parties to an accident may share liability for the accident. This is known as comparative negligence.
Comparative negligence rule
Florida follows what is known as a pure comparative fault rule.
In most auto accident cases, the jury must calculate the total dollar amount of the accident victim's damages and the percentage of fault that belongs to each party.
If the plaintiff is found to be partially at fault for the accident, then their damages award is reduced by a percentage equal to their responsibility for the accident.
For example
Let's say you were hit by a drunk driver who crossed into your lane, but you were speeding at the time of the accident. A judge might determine that the accident was 10% your fault. So if your compensation would have been $100,000, your final compensation in this scenario would be reduced by 10% to $90,000 based on your percentage of fault in the accident.
Comparative negligence rules are also used by car insurance claims adjusters when determining the value of your case.
Never let Florida's comparative negligence laws prevent you from seeking compensation for your injuries.
If you've been injured in an auto accident and suffered losses, you should speak with our accident attorney to determine the best course of action.‍
How long do I have to file a Miami car accident claim?
Statute of limitations are deadlines associated with filing a personal injury lawsuit for car crashes and accidents. If you do not file your car accident lawsuit before the statute of limitations expires, then the Florida court system will dismiss your case.

In Florida, accident victims have 2 years from the date of the crash to file an auto accident lawsuit.
What is Florida no-fault car insurance?
Florida is one of several states that have a no-fault car insurance system.
In Florida, every driver is required to carry personal injury protection (or PIP) coverage, which pays for medical bills and other economic damages suffered by anyone under the policy—regardless of who was at fault for the accident.
PIP insurance claims have limits, though. For example, you cannot recover non-economic damages, such as pain and suffering.
In order to file a lawsuit against the driver who caused your accident, your injuries must meet a "serious injury" threshold amount set by Florida state law.
That means you must have experienced one of the following as a result of the auto accident:
Significant disfigurement
A bone fracture
Permanent limitation of use of a body organ or member
A significant limitation of the use of a body function or system, or
Substantially full disability for 90 days.
The no-fault system does not apply to car damage claims. Liability for vehicle damage can be made against the at-fault driver without limitation.‍
Were you injured in a car accident in Miami due to one of these common causes?
Most car accidents in Miami are caused by driver negligence.
Under Florida law, negligence is a failure to act with reasonable caution that results in harm or damage to another.
Reckless driving. This includes driving at high speeds, weaving through traffic, failing to signal lane changes, brake checking or engaging in other dangerous driving behaviors that increase the risk of accidents.
Driving under the influence of alcohol. Intoxication impairs a driver's judgment, reaction time and ability to safely operate a vehicle, making it a major cause of accidents and fatalities.
Disregarding weather or traffic conditions. Failing to adjust driving habits to account for inclement weather or heavy traffic can increase the risk of accidents.
Speeding. Exceeding posted speed limits or driving too fast for weather or traffic conditions can also cause accidents.
Improper turns. Making sudden or unsafe turns can lead to collisions with other vehicles, pedestrians or objects on the road.
Running red lights. Failing to stop at a red light or stop sign is a common cause of intersection accidents, which can be some of the most dangerous and deadly types of accidents.
What injuries did you sustain in your car accident?
Documenting your injuries following a car accident can help you succeed in your personal injury claim. In addition to seeking medical treatment, it's also a good idea to photograph your injuries following the accident.‍
Soft tissue injuries
Soft tissue injuries are the most common injuries experienced after an auto accident. They occur when connective tissue such as tendons, ligaments and muscles are damaged by a strong impact.
Soft tissue injuries are often difficult to prove when filing an auto accident insurance claim, and a successful outcome of your case may depend on a proper medical examination and documentation.
Brain injury
Brain injuries caused by a car accident are nearly impossible to self-diagnose. Seeking a medical evaluation immediately following an accident is critical to treating and preventing potential brain damage.
Brain and head injuries can range from a concussion to a traumatic brain injury. This type of injury has the ability to profoundly affect your quality of life.‍
Cuts and lacerations
Cuts and lacerations can be caused by loose objects in the car, such as phones, sunglasses and coffee mugs, when they become airborne during an accident. Car windows and mirrors can also break, and metal may be bent to expose sharp edges.‍
Broken bones
Broken bones often follow auto accidents involving high-speed collisions. Forceful impact with the interior components of the car, such as the steering wheel, dashboard and airbags, can cause broken wrists, arms, legs and ribs.‍
Spinal cord injury
Injury to the spine, neck and back can also occur in an auto accident. The most common injury to the back after an auto accident is whiplash. In the worst of cases, spine, neck and back injuries can lead to paralysis or even death. Those suffering from pain in their spine, neck or back after a car accident should seek emergency care for a proper diagnosis and treatment.‍
What financial damages can you recover from a car crash lawsuit?‍
Economic damages
After an auto accident, you may have medical bills, lost wages and other associated costs. These are called economic damages. If you were injured in an auto accident in Miami, you're entitled to seek compensation for economic damages in order to make a full financial recovery.‍
Non-economic damages
You may also be entitled to non-economic damages, such as pain and suffering, loss of enjoyment for life and emotional trauma. These types of damages are often difficult to calculate, which is why it is advisable to speak with an auto accident attorney to determine the full value of your case.‍
Get in touch with a trusted Miami auto accident attorney today
At Redondo Law, we understand that most clients only interact with the legal system when things go awry. This can make the experience unpleasant, expensive and nerve-wracking. If you or a loved one has been injured due to someone's negligence, don't wait any longer. We'll handle the complex legal system so you can focus on recovery and getting back to your life.
We proudly serve both English and Spanish-speaking clients across Miami-Dade County and South Florida, ensuring language won't be a barrier in your pursuit of justice.