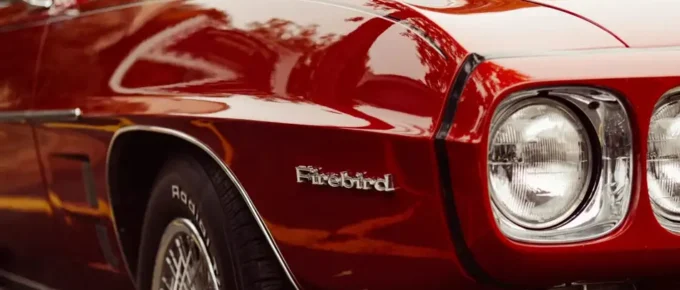 If you're a licensed Florida driver, you've likely encountered the term "no-fault" in relation to the state's car insurance regulations. Yet, grasping the full implications of Florida's "no-fault" insurance system requires a deeper understanding.
Contrary to misconceptions, this system doesn't disregard the concept of fault in car accidents; instead, it refers to the mandatory inclusion of personal injury protection (PIP) coverage in auto insurance policies, regardless of fault.
The core of "no-fault" coverage
At its core, "no-fault" insurance mandates that every auto insurance policy in Florida include PIP coverage, a safety net for policyholders. This coverage offers up to $10,000 for the insured individual's medical expenses and potentially lost wages, irrespective of who's at fault.
Notably, even the party responsible for the collision can access these benefits.
This approach facilitates prompt medical attention for all parties involved in an accident without immediate concern about fault determination.
Vital limitations and conditions of Florida's no-fault insurance
However, navigating the intricacies of this insurance framework comes with essential limitations.
First, under Florida law, utilizing PIP benefits demands that you take action within 14 days of the accident.
Second, your eligibility for the full $10,000 benefit hinges on a medical provider diagnosing you with an emergency medical condition during this timeframe.
Failure to adhere to these conditions might lead to restricted or complete loss of benefits.
What's the limit on Florida no-fault coverage?
Florida's maximum no-fault personal injury protection (PIP) coverage limit is $10,000.
This coverage is a safety net for medical expenses and certain disability costs resulting from car accidents, regardless of fault.
Here's a breakdown of how this coverage works:
Medical treatments. Florida's no-fault PIP coverage pays for 80% of eligible medical treatments incurred in an accident, up to the maximum limit of $10,000 per person. This means that if you're injured in a covered accident, your PIP coverage will contribute to 80% of your medical expenses until you reach the $10,000 threshold.
Disability benefits. Additionally, if an accident leads to a disability preventing you from working, Florida's no-fault coverage provides 60% of your disability-related expenses, again up to the $10,000 limit.

Florida's no-fault system ensures that individuals involved in car accidents can promptly access medical treatments and disability support without the immediate concern of determining fault.
However, it's important to note that this coverage might not cover all expenses in cases of severe injuries or extensive treatments.
Don't let confusion about insurance coverage add to the stress of an accident. Arm yourself with knowledge and take the necessary steps to ensure you receive the compensation you deserve.
The drawbacks of Florida no-fault insurance
Florida's "no-fault" insurance system also harbors significant drawbacks.
Firstly, due to the mandatory nature of this insurance, drivers aren't obligated to carry bodily injury liability coverage. Consequently, if you sustain injuries in an accident, the at-fault driver might lack additional coverage to compensate for your damages.
Additionally, the maximum PIP benefit amount of $10,000 has remained unchanged since the 1970s, failing to keep pace with rising medical costs. Thus, these benefits have a lot of catching up to do before they'll be sufficient to cover the mounting expenses stemming from serious accidents.
Moreover, Florida's no-fault law restricts you from pursuing claims for non-economic damages (like pain and suffering) unless you meet a specific injury "threshold." Generally, this requires you to prove that you have a permanent injury, thereby limiting the scope of potential claims.
Proposed changes to Florida's no-fault auto insurance system
A recent development has brought attention to potential changes in Florida's auto insurance landscape. A bill introduced in the Florida Senate aims to eliminate the Florida no-fault auto insurance system, which currently mandates that drivers rely on their own insurance coverage for accident claims.
Proponents of the bill argue that it will reduce insurance fraud and bring down the overall costs related to car accidents in Florida.
Ellis Insurance Agency owner, Johnny Ellis, underscores the problems with the current no-fault system: "It'll cost more to keep it because PIP's been so abused and it's so bloated the way that it is and such an easy target for picking."
Under the proposed changes, the current no-fault system, which mandates $10,000 in PIP coverage, would be eliminated, and Florida drivers would need to carry bodily injury coverage instead.
The proposal has been met with varying opinions, with Ellis describing the current no-fault system of personal injury protection as a "fraud fest."
In the past, a similar bill was vetoed by Governor Ron DeSantis in 2021. If this new bill is approved, the changes will take effect in July 2024.
The proposed changes have sparked discussions about the merits of the current no-fault system and the potential benefits of transitioning to bodily injury coverage.
As the debate unfolds, how this bill will impact Florida's auto insurance landscape and drivers' coverage options remains to be seen.
Navigating Florida's insurance landscape
Understanding Florida's "no-fault" insurance system is pivotal for drivers. If you've been injured in a car accident and need legal guidance, contact Redondo Law. Our dedicated team is always up to date on the latest Florida laws and insurance regulations that could impact your car accident claim, so you can trust us to help you navigate Florida's legal landscape and secure the compensation you deserve.