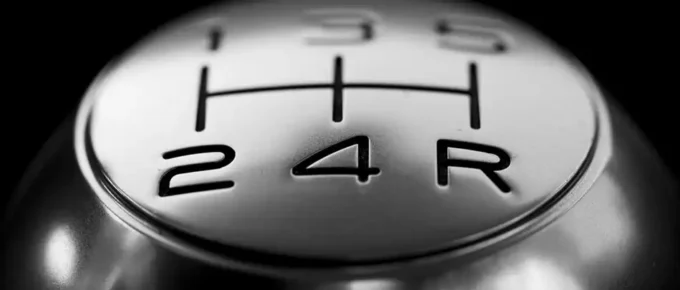 Understanding your insurance coverage and rights after a car crash
All drivers in Florida are required to purchase auto insurance. In fact, you must show proof of personal injury protection and property damage liability auto insurance to register your car with the state.
However, there is a significant difference between what is required by law and what drivers truly need in terms of coverage to protect themselves in the event of an accident.
With more than 20% of Florida drivers taking to the road without insurance, failure to purchase additional auto insurance coverage could lead to financial disaster in the event of a catastrophic accident.
At Redondo Law, we believe there is no such thing as being too insured. Optional coverage, such as bodily injury liability, collision coverage and uninsured motorist coverage, are all forms of insurance that drivers in Florida should consider.
In the event of a car accident, drivers risk their personal assets and health without additional auto insurance coverage.
Florida requires drivers to carry PIP and PDL insurance
Florida required insurance
| Personal injury protection | Property damage liability |
| --- | --- |
| $10,000 | $10,000 |
PIP insurance
All drivers in Florida must carry what is known as personal injury protection, or PIP, auto insurance.
Instead of establishing who was at fault through the court system, PIP insurance provides injured drivers with up to $10,000 in immediate medical coverage after an accident.
Did you know?
Florida is 1 of 10 states operating under a no-fault auto insurance system.
A no-fault auto insurance system is a type of insurance regulation in which each driver in an accident files a claim with their own insurance company—regardless of who's at fault for the collision.
This system aims to:
Simplify and expedite the claims process
Accelerate insurance payments for accident victims
Reduce the number of lawsuits that burden the Florida court system
Lower insurance premiums
In a no-fault system, each driver's insurance company pays for their policyholder's medical expenses and other related costs up to the policy's limit.
Personal injury protection (PIP) is a critical component of no-fault auto insurance, providing coverage for medical expenses and lost wages, regardless of fault.
However, in some cases with severe injuries, an injured driver may still pursue a claim against the at-fault driver if their damages exceed a certain threshold defined by the state's regulations.
What does PIP insurance cover?
PIP insurance in Florida covers the policyholder's medical expenses, lost wages and death benefits.
In some states, PIP insurance also covers other household members; however, PIP insurance coverage for other household members is optional in Florida.
Medical costs covered under a PIP insurance claim include the following:
Ambulance services
Surgery
Medical treatment
Medical diagnosis
Although PIP insurance covers a lot, there are several significant limitations to drivers' benefits.
Through Florida's wrongful death laws, there is a system designed to compensate surviving family members if the death was caused by the negligence, recklessness or wrongful act of another.
Understanding Florida PIP insurance coverage limitations
PIP insurance covers only 80% of medical costs and 60% of your lost wages in Florida.
For example, if your medical treatment after an auto accident totals $8,000, PIP insurance only covers $6,400.
Furthermore, PIP insurance will only cover $2,500 worth of medical expenses if the injury is not determined to be an emergency.
Additionally, PIP insurance does not cover certain treatment options, like acupuncture or massage.
In addition to these limitations, drivers must surrender their rights to sue the other driver to receive full payment.
Under Florida PIP insurance, drivers can only file a personal injury lawsuit when they sustain a serious or permanent injury.
Drivers who want to ensure their medical expenses will be fully covered can purchase separate insurance policies that cover car accident injuries.
Property damage liability (PDL) insurance
Property damage liability insurance is auto insurance coverage that pays for damages you cause to another person's property in an automobile accident.
This typically includes damage to other vehicles, buildings, fences, trees, signs or other structures.
PDL insurance does not cover damages to your vehicle or property. However, it would cover damage to other cars if you were at fault for the accident. Your PDL insurance will also cover part of the replacement cost if the other vehicle is totaled.
PDL insurance is mandatory in Florida as part of the minimum auto insurance requirements. This ensures that drivers have at least some level of financial protection in place if they cause property damage in an accident.
The minimum required PDL insurance coverage is set at $10,000.
Although PIP and PDL insurance are often called "full coverage," they only represent the minimum car insurance coverage that Florida law requires.
In fact, PIP and PDL insurance provide limited coverage that may only partially compensate you for your medical expenses and other associated costs.
If you want to ensure that you and your family are protected in the event of an auto accident, consider purchasing additional coverage.
Limitations to Florida PDL insurance coverage
PDL insurance in Florida comes with notable restrictions.
Firstly, it doesn't cover repairs to your own vehicle following an accident—it only provides compensation for damages to someone else's car. Furthermore, PDL insurance won't protect against theft or other damage that could affect your vehicle.
Do I need more than "full coverage" insurance?
If you only purchase the minimum PIP/PDL insurance required by law, you are technically considered "fully covered" under the law.
In reality, however, you may not have the insurance coverage necessary to cover the costs of a catastrophic injury or a totaled car.
Without additional insurance coverage, you expose yourself and your family to the high cost of medical bills and car repairs.
Being fully covered requires purchasing more comprehensive auto insurance that protects your financial interests.
Optional Florida car accident insurance
Consider these facts:
Percentage of uninsured drivers
by state
| | |
| --- | --- |
| Florida | 27.6% |
| Mississippi | 23.7% |
| New Mexico | 20.8% |
| Michigan | 20.3% |
| Tennessee | 20.0% |
Source: Insurance Research Council
According to the Insurance Research Council, a shocking 26.7% of Florida drivers are uninsured. We're among the top 5 states with over 20% uninsured drivers.
To protect yourself, your family and your property from total loss after an auto accident, you should consider purchasing additional auto insurance that covers the following:
Bodily injury
Collision
Uninsured motorist claims
What is bodily injury (BI) insurance?
Drivers who want further protection from catastrophic auto accidents can purchase bodily injury (BI) liability insurance.
Many drivers purchase BI coverage to protect their personal assets if they're responsible for injuring a pedestrian, biker or another driver in an auto accident.
Bodily injury insurance covers, at a minimum, $10,000 per person and $20,000 per accident. However, recommended BI coverage is substantially higher. In some cases, drivers may choose to purchase BI insurance policies exceeding $250,000/$500,000.
If you're responsible for causing an accident in Florida that results in injury, an injured party can file a personal injury lawsuit against you to recover compensation for their losses.
BI coverage protects your personal assets in case of a lawsuit, as the insurance company would pay the injured party up to the policy limits. Without BI insurance, the injured party may be able to recover compensation from your personal assets.
What is collision insurance?
Collision insurance is another form of auto insurance that Florida drivers can purchase.
Unlike state-required PDL insurance, collision insurance covers damage to the policyholder's car in the event of an auto accident.
Generally, collision coverage includes a deductible that the policyholder must pay before insurance kicks in. If another driver is at fault for causing the accident and has property damage coverage, collision insurance will not pay for damage to the car.
Many drivers choose to purchase collision coverage to ensure that their car will be quickly repaired after an auto accident.
Drivers who do not carry collision coverage may have to rely on the at-fault driver's insurance company to cover the cost of repairs.
What is uninsured motorist insurance?
What happens if I'm injured by a driver who doesn't carry any form of insurance?
In these cases, you could sue them for injuries and collect financial compensation from their personal assets. However, it's unlikely that they'll have enough insurance to cover the cost of your property damage and medical bills.
Uninsured motorist (UM) coverage is designed to protect you and other family members who may drive your car if they're hit by an uninsured driver.
Though UM insurance does not cover property damage to your car, it will help cover the following costs:
Medical bills
Medication
Surgery
Lost wages
Disability
Pain and suffering
Loss of quality of life
Long-term medical care
Tips:
In addition to UM coverage, drivers can purchase underinsured motorist coverage.
This form of insurance provides additional coverage if you're injured in an accident with a driver who doesn't have enough insurance to cover your medical expenses.
Should I talk to an accident attorney?
YES, talk to our Miami personal injury attorney about your rights to compensation.
If you've been injured in a car accident, you deserve to make a full financial recovery for your losses.
While it's a relief that Florida law mandates drivers to have PIP and PDL insurance, the minimum required coverage often falls short of covering the medical expenses associated with severe auto accident injuries.
Purchasing additional auto insurance coverage protects you from personal liability for any injury or damage you may cause and protects you from situations involving uninsured and underinsured motorists.
Our attorney frequently encounters this common issue among car accident clients:
Insurance companies, even your own, often attempt to minimize their payouts for your losses. They may downplay the severity of your damages, stall payment on your claim, or completely deny your claim altogether.
If you've suffered a loss after an auto accident and are unsure where to turn, contact our Miami auto accident attorney to schedule a free consultation.