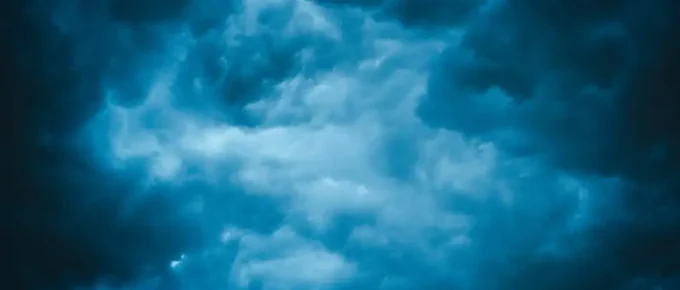 If you live in Miami, you know how devastating a hurricane can be. Tropical force winds and rain can rip apart the exteriors of homes and flood the interiors. Those who have experienced loss to their property due to a hurricane can attest to the emotional and financial hardship that these storms can bring.
Having a homeowner's insurance policy is the first step to protecting your financial interests in the event of a hurricane. However, filing an insurance claim is typically only the beginning of the financial recovery process.
Insurance companies want to reduce the amount they owe you and will work to minimize the damage you experienced. They might even try to deny your hurricane damage claim altogether.
Having an experienced hurricane damage claim attorney will level the playing field and ensure you receive the compensation you need to rebuild what you lost.
Did you know?
A first-party insurance claim refers to a claim made by a policyholder directly to their insurance provider. This type of claim is made when a policyholder seeks compensation for damages or losses covered under their own insurance policy rather than seeking compensation from another party's insurance provider (which would be a third-party claim).
Examples of first-party claims include claims for property damage to one's home due to a natural disaster or claims made under one's health insurance for medical expenses.
Steps to take after a hurricane or major storm
Before a hurricane, you should take steps to protect your home. You may board up windows, place sandbags around doors, secure your boat in a safe place or tie it down, etc. When even our best attempts to prepare for a hurricane are not enough, the steps you take following a storm are critical to your ability to replace or rebuild what is lost.
1. Document everything that was damaged
In the event of a hurricane, taking a complete inventory of your property is a good idea. Not only will a property inventory help you determine the value of your property, but it will also provide documentation that can be used to support your insurance claim.
Why is this important?
You need concrete evidence of the damage to ensure a smooth claims process. This also helps in assessing the extent of your loss.
How do I document?
Start by making a comprehensive inventory of your property. This includes appliances, furniture, electronics, etc.
Post-storm, take photos and videos documenting the damage to your home. Start with the exterior of your home—sidings, soffits, decks, roof, etc.
Then, move inside and take photos of each room. Once you've done this, take pictures of individual property damaged by the hurricane.
This should be done immediately after the storm has passed to prove that the storm caused the damage.
2. Take steps to prevent further damage
Insurance companies will do whatever they can to limit the amount they pay you after you file a claim. If a hurricane has damaged your property, it's important to take steps to prevent further damage.
Why is this necessary?
Apart from being a safety measure, it also ensures that insurance companies cannot attribute any subsequent damage to negligence on your part.
An insurance adjuster, for example, might try to claim that your losses are due to weather events occurring after the hurricane. Don't give the insurance companies any reason to deny your claim.
How do I prevent further damage?
Use tarps and plywood to cover any damage. If there's water logging, pump out the water and use dehumidifiers to prevent mold growth.
What if I can't access or buy supplies immediately after the storm?
As soon as it's safe, contact local agencies or relief organizations. They often provide emergency supplies post-disasters.
3. File an insurance claim
Immediately after a hurricane, filing an insurance claim may be the last thing on your mind.
Why should I hurry?
The sooner you file your insurance claim, the earlier you'll be in the queue, especially when hundreds might be filing claims after a major storm.
Your insurance company must review and acknowledge your claim within 14 days of receiving it. The insurance company then has 90 days to pay or deny your claim.
However, there may be instances when an insurer cannot pay a claim within that period.
What if my insurer doesn't respond within the stipulated 14 days?
Consult an insurance claim attorney if you face delays or feel mistreated.
Additional information and tips post-hurricane
Safety first: Before starting any documentation or repair work, ensure it's safe. Are there downed power lines? Gas leaks? Are there any structural damages to your home? If you detect a gas leak, often characterized by a sulfur or rotten egg smell, turn off the main valve and contact your local gas company.
Keep receipts: Document any repairs or purchases you make post-hurricane with receipts. This helps with reimbursement claims.
Seek temporary housing if needed: If your home is uninhabitable, check if your insurance covers temporary housing. Some policies might pay for hotel stays or rentals.
Consult local authorities: Stay updated with local news for information on relief efforts, safety advisories and other essential services.
Know your rights: If you feel your insurance company isn't providing the coverage promised or is being unjust, don't hesitate to consult an attorney.
Mental health matters: Natural disasters can be traumatic. Seek counseling if needed, and make sure you're taking care of your emotional well-being.
In the news
In the wake of Hurricane Idalia, which struck North Florida on August 30, 2023, a heartwarming display of humanity emerged. After the hurricane was over, people started pitching in. An array of helpers—from nonprofits to out-of-state law enforcement, private citizens, catering services, and more—spontaneously descended upon the affected areas.
Without waiting for formal calls to action, they assisted with cleanup and generously provided food and water to local residents. This inspiring response underscores a vital message: Even in the face of a natural disaster, human kindness and community spirit remain undeterred.
Post-hurricane FAQs
Is it safe to drink tap water after a hurricane?
After hurricanes, water sources can become contaminated. Until local authorities give the all-clear, boil tap water or use bottled water.
How do I deal with food in my refrigerator and freezer during power outages?
Throw away any perishable food that has been above 40°F for more than 2 hours. When in doubt, toss it out.
What about my pets? How do I ensure their safety?
Keep them indoors in a safe space. After the storm, watch out for debris or downed wires when letting them out. Also, ensure they have clean water and food.
How can I find missing family members or friends?
The American Red Cross often operates a "Safe and Well" registry during disasters. You can check there or contact local shelters.
Can I use a generator indoors if I have lost power?
It depends on the type of generator. Traditional gas-powered generators should never be used indoors due to the danger of carbon monoxide poisoning, which can be fatal.
 
However, modern solar generators, which don't emit harmful gasses, can be safely used indoors. Always read the manufacturer's guidelines and safety precautions before using any generator.
My car was flooded. Can I start it?
You should avoid starting a flooded car, as it might cause more damage. It's best to have it checked by a mechanic first.
How long will it take for an insurance adjuster to assess the damages?
Given the high volume of claims after a major storm, it might take longer than usual, sometimes up to a couple of months. In the meantime, stay persistent and keep in touch with your insurance provider.
Do I need to be present when the insurance adjuster visits?
Yes, it's beneficial. You can guide them through the damage and answer any questions they might have.
What if I disagree with the insurance adjuster's assessment?
You have the right to dispute it. You should consider hiring an independent adjuster for a second opinion.
How can I protect against mold after flooding?
Dry out the area quickly using fans and dehumidifiers. Remove wet items and consider using mold-resistant products.
What financial assistance can I expect from the government after a major hurricane?
Depending on the severity, the federal government might declare it a disaster area, making residents eligible for aid through the Federal Emergency Management Agency (FEMA).
How can I help in the community's recovery efforts?
Local organizations often seek volunteers post-disaster. Check with local agencies, shelters, or community centers.
What to do if your hurricane damage claim is denied
Short answer: Hire a property damage claim attorney.
However, there's a roadmap you can follow to navigate this situation. Below, you'll find a list of basic steps to guide you through the process, ensuring you take the right actions and make informed decisions.
1. Understand the reason for denial
Clarify why your claim was denied. Insurance companies must provide you with a written explanation for their decision. Knowing the reason for denial helps determine the next steps.
2. Review your policy
Thoroughly examine your insurance policy. Understand the coverages, exclusions and conditions. Ensure the denial aligns with your policy's provisions. If any terms or conditions need to be clarified, consider seeking expert advice.
3. Gather documentation
This should include the following:
Photos and videos of the damage
A detailed home inventory of damaged items
Receipts for any repairs or replacements made
All correspondence between you and the insurance company

4. Consider a second opinion
Consider hiring a public adjuster or an independent adjuster for an assessment. Their evaluation might differ from that of the insurance company's adjuster, providing a foundation to challenge the denial.

5. Appeal the decision
Most insurance firms have an internal appeals process. Submit a formal appeal with all your documentation and any additional evidence or assessments.
6. Talk to your local insurance claim attorney
Most attorneys offer free consultations. You can gain valuable insights and understand your legal standing by discussing your case in an initial meeting. Even if you decide not to hire them, this consultation can clarify your situation.
Understanding bad faith insurance
What is bad faith insurance? Bad faith insurance refers to an insurer's attempt to renege on its obligations to its policyholders, either by denying a valid claim without a reasonable basis or by not investigating a claim promptly and thoroughly.
Essentially, it means the insurance company isn't acting in good faith to uphold their end of the contract.
Examples of bad faith insurance practices:
Unreasonable delays. While insurance claims can sometimes take time to process, unnecessary or extended delays without valid reasons can be seen as acting in bad faith.
Denying a claim without proper investigation. If an insurer denies a claim without conducting a proper and thorough investigation, it's a sign of bad faith.
Misrepresenting policy language. Insurance companies might sometimes interpret or twist policy language unfavorably toward the policyholder, leading to unjust claim denials or reduced payouts.
Refusing a fair settlement. If the insurance company offers an unreasonably low settlement amount that is not in line with the policy's terms, it indicates bad faith.
Changing the policy without consent. Any changes to the policy should be made with the policyholder's knowledge and consent. Making changes without notifying the policyholder is a deceptive practice.

Why is recognizing bad faith important?
Identifying bad faith insurance practices is crucial for policyholders to ensure they receive the compensation they're entitled to. By understanding the signs and staying informed, policyholders can better advocate for their rights and take necessary actions against insurers who act in bad faith, such as legal recourse.
Hire a Miami insurance claim attorney
If your insurance company tries to delay or deny your insurance claim after a hurricane, you should speak with an insurance claim attorney.
Redondo Law stands with homeowners and business owners. Our goal is to help you file first-party insurance claims, and we'll fight for your right to maximum compensation under your insurance policy.
Submit the form below to contact attorney Mike Redondo today for a free consultation.