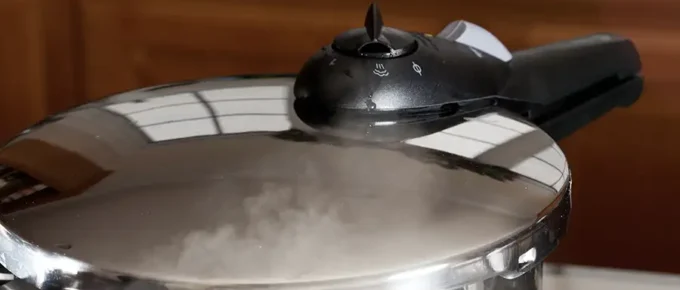 Learn about your right to compensation after a scald burn caused by someone else's negligence
Scald burns can cause excruciating pain, debilitating injuries and lasting physical and emotional trauma. From scalding liquids in restaurants to hot water burns at home caused by defective products, these incidents can lead to serious consequences for victims.
In this article, we'll explore the dangers of scald burns, their potential long-term effects and the legal recourse available through a personal injury lawsuit to seek justice and compensation if you've been affected.
Statistics on scald burns
Serious scald burns and other burn-related injuries happen far more often than you might think. In fact, according to data from the American Burn Association:
Approximately every 65 seconds in the United States, someone suffers a burn injury that requires medical treatment. This equals about 486,000 serious burns per year.
Every 24 hours, more than 300 children make ER visits as a result of burn injuries, 2 of whom die from their injuries.
Approximately 26% of all patients admitted to burn treatment centers are minors under the age of 16.
Between 2013 and 2017, consumer appliances and products such as stoves, cookware, pressure cookers and coffee makers were responsible for almost 377,000 scald burns in the U.S. alone.
What's the difference between a scald and a burn?
A scald injury is the result of the skin coming into contact with a wet source of extreme heat, such as steam, hot water or some other hot liquid. A burn occurs when dry heat makes contact with the skin, such as from fire, a hot skillet, an iron, etc.
What are the 4 categories of scald or boiling water burns?
The 4 categories of burns caused by scalds/boiling water, based on the level or degree of damage done to the skin, are as follows:
Superficial epidermal burn. The outer layer of this skin (epidermis) experiences swelling, redness and pain.
Superficial dermal burn. Reaching the second layer of the skin, called the dermis, this type of scald injury affects the blood vessels, nerve endings and hair follicles. The skin may blister and become pale pink in color, and the person is likely to experience pain.
Deep dermal or partial thickness burn. This type of burn damages the top 2 layers of the skin. The skin becomes red, whether moisture is present in the burn source or not. Swelling and blistering are likely to occur. This type of burn will either be very painful, or the injured person will experience no pain at all.
Full-thickness burn. All 3 layers of the skin (the epidermis, dermis and subcutis) are affected by this type of burn, which is the most serious of all burns. It's often referred to as a third-degree burn, and it requires medical attention immediately. Skin texture on the burned area may become wax-like or leathery. The tissue underneath the burned-away skin may turn black.
What is the treatment for scalds?
In some instances, scald burns can be treated without a trip to the doctor or the emergency room. First aid for burns at home should include the following:
Take the source of heat away so that no further injury can occur.
Hold the injured area under cool running water for 20 minutes or longer. Don't put ice water, ice, or any greasy substance on the burn. Throughout this process, make sure to keep the injured person warm so that their body temperature remains stable.
If a large area of the body is burned, do not completely submerge the injured person in cool water. Doing so will lower the body temperature and cause the burn to become more severe.
Remove any clothing or jewelry near the burned area in case of swelling and to reduce the skin's temperature. If cloth or anything else has adhered to the burned skin, do not remove it. This could cause further damage.
Place a clean cloth or dampened bandage over the burn and, if possible, position the injured area so that it's above heart level.
Do not break open blisters.
How long do scald burns last?
With proper care, a scald burn will typically heal in approximately 1 week. However, the more severe the burn (from a superficial epidermal burn to a full-thickness burn), the longer the recovery period will be.
When should I go to the ER for a scald?
When is a burn an emergency? A burn is generally considered an emergency requiring an ER visit in the following instances:
If the burned area is larger than 3 inches
If the burned area covers the face, joints or hands yet results in little or no pain
If the burn is leathery and/or white, black or yellow in color
What are some potential long-term consequences of a serious scald injury?
While not all scald burns result in severe or catastrophic injuries, some consequences of serious scald burns include the following:
Scarring/disfigurement. A burn injury can cause permanent changes in physical appearance and may require skin grafts.
Loss of appendages. Severe burn injuries can lead to amputation if the injury is widespread or becomes infected.
Loss of physical function/mobility. If bone or muscle is damaged from a burn, loss of mobility/physical function may occur.
Nerve damage. A severe burn can do serious damage to the nerve endings, resulting in burning sensations, numbness and sensitivity/pain when touched.
Damaged organs. When the body experiences a burn injury, an inflammatory response is triggered as part of the natural healing process. In some instances, the body's response can cause a reduction in the amount of oxygen reaching the organs, escalating the possibility of organ damage.
High risk of infection. A serious burn damages or destroys the layer of protective skin, increasing the risk of infection exponentially. Along with the burned area itself, infection can invade other areas of the body, such as the blood, resulting in sepsis.
Psychological trauma. Flashbacks to the incident that caused the injury, post-traumatic stress disorder (PTSD), depression and a poor self-image are some of the types of psychological and emotional damage that can result from burn injuries.
Inability to work. Extremely severe burn injuries can result in permanent disabilities that prevent injury victims from returning to work.
Death. In some cases, a scald burn or its related injuries can lead to wrongful death.
Can I sue for a scald burn?
If you're able to prove that another party (a person or a company) is responsible for your burn injury because of negligence, carelessness or maliciousness, then you have the ability to file a personal injury lawsuit against them.
When might a scald burn be a lawsuit?
A scald burn can potentially lead to a lawsuit when it occurs as a result of someone else's negligence or wrongdoing. Some situations where a scald burn might give rise to a lawsuit include the following:
Product liability. If the scald burn is caused by a defective product, such as a malfunctioning hot water heater, faulty plumbing system or defective kitchen equipment, the company that made the product may be liable for damages.
Premises liability. If the scald burn occurs on someone else's property, such as a restaurant, hotel, or public facility, and it can be proven that the property owner was aware of the hazard but failed to take necessary precautions or warn visitors, you may be eligible to file a premises liability lawsuit.
Medical negligence. If a scald burn occurs during a medical procedure or treatment due to the negligence or incompetence of a healthcare professional, you may be eligible for compensation through a medical malpractice lawsuit.
Intentional harm. If the scald burn is intentionally caused by someone, such as in cases of assault or workplace harassment, that person can be held liable through a personal injury lawsuit.
Workplace negligence. If the scald burn occurs due to unsafe working conditions, lack of proper safety protocols, inadequate training or failure to provide appropriate protective equipment, your employer may be liable for damages.
How do you prove negligence in a scald burn lawsuit?
Negligence is defined as a failure to exercise an appropriate level of care. In order to prove negligence, the injured party (the plaintiff) has to prove 4 key elements:
Duty. First, the plaintiff must show the court that the defendant owed them a duty of care to ensure that the defendant did not harm the plaintiff.
Breach. The plaintiff must show that the defendant failed to meet the required duty of care.
Causation. The plaintiff must show that they suffered injury and/or property damage due to the defendant's failure to maintain the appropriate level of care.
Damages. Finally, the plaintiff must prove they incurred financial damages as a result of the incident, for which they should be compensated.
What compensation may be available through a personal injury lawsuit?
A personal injury lawsuit for a scald burn resulting from someone else's negligence may include the following types of compensation:
Medical expenses
Lost income
Property damage
Physical pain and suffering
Emotional distress
Loss of consortium (companionship)
Punitive damages may also be available if the actions of the person or entity that caused your injury were especially negligent or done intentionally. An experienced personal injury attorney can help determine which types of compensation may be appropriate for your claim.
Scald injuries in the news
Instant Pot scald burn lawsuit
Otniel Ulloa of Tennessee is one of several people who have filed lawsuits alleging that Instant Pot pressure cookers are responsible for injuries they suffered when the product exploded during use due to a faulty safety feature.
As they've grown in popularity following their appearance over recent years, a number of pressure cooker recalls have been issued by the U.S. Consumer Product Safety Commission due to defective lids that open while pressure is still built up inside, causing burn injuries to users. These and other lawsuits against Instant Pot are still ongoing.
Taco Bell scald burn assault
A Dallas, Texas, Taco Bell restaurant manager is at the center of a lawsuit against the restaurant chain after 2 customers, Brittany Davis and her niece, a minor identified as C.T., claim they suffered skin damage and permanent changes to their appearance when the restaurant manager doused them with scalding water because they complained about items missing from their food order. Davis and her niece are seeking over $1,000,000 in damages and costs. The case is still pending.
New York classroom scald burn settlement
A 7-year-old second-grade student in Staten Island, New York, suffered severe scald burns from a cup of hot tea in his classroom. The tea was brewed inside the classroom by the boy's teacher and a paraprofessional using an electric teapot, even though the school's policy prohibits teachers from possessing hot beverages in the hallways or classrooms.
The paraprofessional set the cup of hot tea in an area of the classroom where tissues for the students were placed. When the boy reached for a tissue, he hit the mug, spilling the hot tea onto his hand, arm and chest. He suffered permanent scarring from the second- and third-degree burns as a result.
Now, five years later, the boy's family has settled a $2.25 million lawsuit with the Staten Island Department of Education.
Contact an experienced Miami personal injury attorney
At Redondo Law, we understand the seriousness of a scald burn injury and how it can impact your quality of life. If you or a loved one has suffered a scald burn caused by someone else's negligence, you deserve to be compensated for your medical expenses as well as your physical and emotional pain and suffering.
As an experienced Miami personal injury attorney, Mike Redondo has the knowledge and skills to fight for the justice and compensation you deserve. He'll use his years of experience dealing with large corporations to ensure you receive the maximum financial assistance you're entitled to under Florida law.
Contact Redondo Law today for a free, comprehensive consultation of your case.