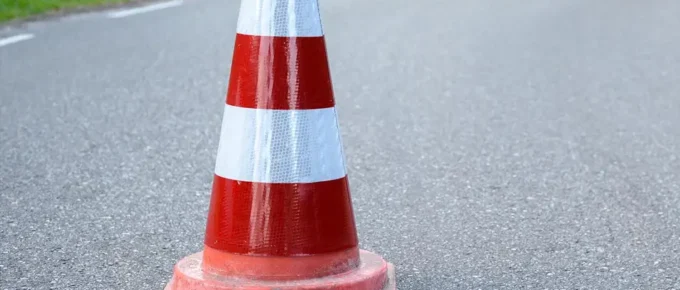 If you have been injured in an accident, you may have mounting medical bills, property damage, and loss of income due to missed work. Redondo Law can help you file a personal injury claim to seek compensation for your damages.
While it is difficult to provide a definite time frame for any personal injury claim as each case is unique, personal injury cases do follow a similar process.
Immediately after the accident
The process to file a personal injury claim begins immediately after your accident. Whether you are injured in a car accident, a slip and fall, or some other form of negligence caused by a third-party, seeking medical attention and documenting evidence should always be the first step you take. This will allow your doctor to diagnose and document any initial injuries you may have sustained from the accident. This will also help establish that the accident was the cause of any injuries you suffered.
If it is possible and safe to do so, gathering and documenting evidence of the accident should be the next step you take. This will help your attorney prove the at-fault party's liability and assist in proving your claim. You should take photos or videos of any injuries or damage and the area in which the accident occurred. You should also collect the contact information of any witnesses who may have witnessed the accident occur. These are key components of any personal injury claim, and without them, securing compensation is less likely.
Consulting an attorney
After being injured in an accident, medical bills and lost income from missing work may leave you in a dire financial condition. Insurance companies know this and will hope to use it to their advantage, expecting you to accept the first settlement offer, which may be well below what you are entitled to. You should contact an experienced personal injury law firm like Redondo Law to help you seek compensation as soon as possible. In Florida, you generally have four years to file a personal injury claim under what is known as the statute of limitations. However, it is important to not wait to consult an attorney, as the longer you wait the more difficult it is to properly investigate and prosecute your claim.
Investigation
Once you hire Redondo Law, we will begin to investigate your claim by gathering evidence and interviewing any witnesses to help determine the facts of the case and support your claim. Your medical bills, records, work history, and earnings will aid us in calculating what compensation you may be entitled to. Depending on the circumstances of your case, we may also seek the aid of medical experts, accident reconstruction specialists, and other expert witnesses. The investigation process may take anywhere from a few weeks to a few months to complete.
Negotiation
Once Redondo Law has completed the investigation into your accident, and calculated what damages you may have incurred, such as medical bills and lost pay, we will typically send a demand letter to the insurer requesting payment. This letter will include details of your accident and use the information and evidence discovered during the investigation to make your case for liability and damages. The insurer may then reject, negotiate, or accept the letter of demand. If the insurer accepts, they will pay the requested compensation and we will work to expeditiously bring your case to a close. In most cases, however, the insurer or defendant will attempt to negotiate. These negotiations allow the case to be negotiated outside of court until a settlement offer that is acceptable to you is reached. If no acceptable settlement is reached, you always have the option to file a personal injury lawsuit.
Trial
After we file your lawsuit, if no settlement can be agreed upon, the case will eventually go to trial. Arriving to trial can be a lengthy process, typically lasting months or even years. Before getting to trial, your case will begin with the discovery phase, where both sides will be required to share evidence and witnesses they plan to present during the trial. Often after this stage is completed, the case will go to mediation. During mediation, a neutral third-party known as the mediator acts as a referee while both sides present their case in a confidential setting. Mediation is non-binding, and at any point, either side may refuse to continue or accept the outcome. If no agreement can be reached during mediation, the case will go to trial. During the trial, both sides will present their evidence and witnesses, and a jury will decide how much, if any, compensation should be awarded.
Settlement
Once a settlement has been agreed to or awarded by a jury, the insurer will send a check for the amount to Redondo Law, who will deduct the applicable attorneys' fees and costs, resolve any outstanding medical bills or other liens, and disperse the remaining funds to you, the client.
Redondo Law is here to help
If you have been injured in an accident, the last thing you need to worry about is fighting an insurance company. The claims process can be complex, and insurers will use this to their advantage. Mike Redondo and the team at Redondo Law can help you even the playing field with their experience and knowledge from years of helping others pursue compensation for personal injury claims. Redondo Law will fight to protect your rights and help you pursue the compensation you deserve. Contact Redondo Law today.