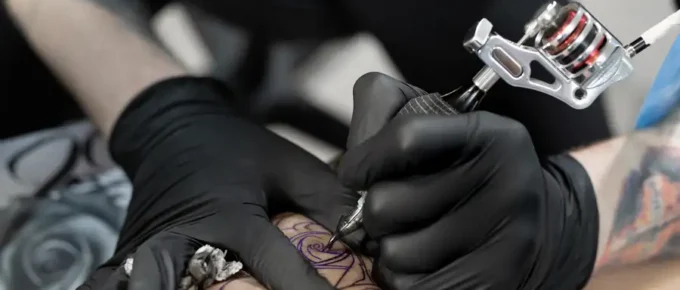 Learn about your right to compensation after developing a tattoo infection in Miami
Many people in Miami enjoy expressing themselves in creative ways, and one popular way is by getting a tattoo. While you may love the look of a tattoo, things don't always go as planned, and some people end up with serious infections. Here's what you need to know if you develop an infection after getting a tattoo because of someone else's negligence.
How common are tattoo infections?
Regardless of whether you are getting your first tattoo or you're a seasoned pro, it's important to be aware of the possibility of developing an infection. In general, infected tattoos are not that common, but they can occur if conditions are unsterile. On average, only between 1% and 5% of all people who get a tattoo end up experiencing a related skin infection.
Why do tattoo infections typically occur?
Generally, tattoo infections occur because of unsterile conditions that lead to bacteria infecting the site. Common bacteria associated with tattoo infections include the following:
Streptococcus
Staphylococcus
Nontuberculous Mycobacteria
Pseudomonas aeruginosa
Tattoo artist mistakes
Tattoo artists are supposed to take established precautions in their profession to prevent these bacteria from contaminating their equipment. As such, they should do the following:
Sterilize all instruments and equipment.
Use a new bottle of sterile water for each client, if applicable.
Wash their hands frequently and thoroughly between clients.
Use fresh needles for each new tattoo.
Wearing gloves is also a common practice to ensure that contamination doesn't occur. Additionally, tattoo artists are expected to avoid cross-contaminating tattoo ink to prevent a potential infection. When any of the protocols aren't followed, infections are more likely.
Client mistakes
Tattoo infections can also develop when the client fails to follow the proper aftercare instructions provided by their tattoo artist. It's essential to properly clean and treat the tattooed area twice daily and keep it covered with petroleum ointment and a bandage until it's completely healed. Failing to keep the area clean can make it a breeding ground for a tattoo infection.
What types of infections can tattoos cause?
There are 2 types of infections that may be caused by tattoos:
A superficial tattoo infection is characterized by itchiness and blisters and only affects the outer layer of the skin. Usually, this type of infection can be treated with antibiotics.
A deep bacterial tattoo infection is more serious because it goes beyond the topmost layer of the skin, sometimes even making its way into the bloodstream. Infections such as cellulitis, erysipelas and sepsis can occur. Sepsis, which occurs when your body overreacts to an infection, can lead to organ failure and death if not treated promptly.
How do I know if my tattoo is infected?
It's often easier to recognize tattoo infection signs than you might think. If you suspect that your tattoo has become infected, you will experience certain symptoms.
With an early-stage tattoo infection, you will probably notice itching, redness and raised bumps on the surface of your skin. The area may feel warm to the touch, and you may begin to have pain and see pus coming from the tattooed area. Swelling that worsens over time is also common.
If your tattoo infection progresses, more serious symptoms will begin to appear. These can include increased pain, sweating, shaking, chills and fever.
What does an infected tattoo look like?
Each tattoo infection may appear slightly different depending on the severity and whether the infection covers part or all of the tattoo. Typically, you can have the following:
Bumps or nodules on or below the skin
Redness
Swelling
Pus coming from the raised bumps
Overall, an infected tattoo doesn't look quite right; it will appear visually abnormal in addition to causing physical symptoms.
What is the treatment for an infected tattoo?
Many people who get tattoo infections want to know how to treat an infected tattoo without a doctor. However, this is not a good idea and is not recommended by medical professionals because tattoos infected by bacteria won't be able to heal on their own. If you don't see a doctor and receive the appropriate treatment, the infection can progress into something far worse and lead to other health problems.
Treatment for tattoo infections typically involves antibiotics. However, depending on the severity of the infection, it's possible to need more than one before it's resolved. If the infection is particularly severe, antibiotics may have to be administered intravenously (through your vein). Some people require surgery to remove the infected skin if antibiotics are insufficient to help them.
What are the potential complications of tattoo infections?
Complications from tattoo infections can be very serious and lead to a variety of health issues. Some of these are life-threatening, so it's imperative to seek medical treatment if you suspect that you have an infection. Those with severe tattoo infections can suffer endocarditis ( inflammation of the heart's inner lining and valves), organ failure, septic shock and even death.
Will an infected tattoo heal on its own?
Infected tattoos do not heal on their own. The only way to resolve such an infection is to see a doctor and begin treatment with antibiotics. In some instances, surgery may be necessary if the infection has progressed. You cannot self-treat an infected tattoo with home remedies or over-the-counter medications or ointments.
When should I see a doctor?
When you get a tattoo, it's normal to have some minor skin irritation, especially shortly after getting inked. However, if you begin to have any itching, redness, bumps or any of the symptoms previously discussed, it's crucial to immediately seek medical attention. 
Can I file a lawsuit after a tattoo infection?
If you suffered a tattoo infection as a result of negligence on the part of the tattoo artist, you may be able to file a personal injury lawsuit. As professionals who provide services to the public, tattoo artists who fail to use the expected standard of care can be held liable if their clients suffer injuries because of their negligence. Examples of negligence may include:
Not using sterile needles and equipment
Contaminating tattoo ink
Failing to wash their hands between clients
Failing to provide clients with proper instructions for caring for their tattoo
Understanding duty of care with tattoo infections
Duty of care is a legal concept that refers to the responsibility or obligation of an individual or entity to act in a way that avoids causing harm or injury to others. It establishes a standard of care that individuals must adhere to in order to prevent foreseeable harm or injury to those who may be affected by their actions or omissions.
In a tattoo infection case, the tattoo artist owes a duty of care to their clients when performing their services to follow established standards in their industry to prevent infection. If they breach that duty, it means they failed to use the expected standard of care. If that breach directly causes a person's injuries (in this situation, a tattoo infection), the tattoo artist and/or the tattoo shop may be financially liable through a personal injury lawsuit.
What compensation is available through a personal injury lawsuit?
If you suffered a serious infection because of a tattoo artist's negligence that resulted in significant injury, you may be entitled to compensation for the following:
All medical-related expenses, including medication, doctor's appointments and surgeries
Lost wages if you were unable to work during recovery
Pain and suffering
Diminished quality of life
Emotional distress
What steps should I take if I believe my infection was caused by the tattoo artist or shop?
If you believe your tattoo infection was due to negligence on the part of the tattoo artist or parlor, you should take the following steps:
First, see a doctor immediately so that you can get a diagnosis and prompt treatment.
Take pictures of your infected tattoo before you begin treatment as evidence if you plan on filing a lawsuit.
Keep records and save any important documentation related to your tattoo, aftercare and treatment. This should include your medical records, your receipt from the tattoo parlor and any out-of-pocket expenses you've incurred.
Contact an experienced personal injury lawyer for advice on how to move forward with a lawsuit if you believe you suffered a serious infection as a direct result of the tattoo artist's negligence.
Safety tips for preventing tattoo infections
When it comes to getting a tattoo, safety should always be a top priority. Ensuring proper hygiene and taking necessary precautions can help prevent infections and ensure a smooth healing process. Here are some essential tattoo safety tips to keep in mind to protect your health and well-being:
Always choose a reputable and licensed tattoo artist who follows proper hygiene practices.
Verify that the tattoo shop maintains a clean and sterile environment with disposable needles and equipment.
Before getting a tattoo, make sure your artist washes their hands and wears fresh gloves.
Verify that the artist opens new, sterile needle packages in front of you.
Discuss any concerns or medical conditions with your artist beforehand, as certain conditions may require extra precautions or even delay the tattooing process.
Follow the aftercare instructions provided by your artist to promote proper healing and prevent infections.
Avoid swimming pools, hot tubs and other bodies of water during the initial healing period.
Resist the urge to scratch or pick at your tattoo, as it can introduce bacteria and prolong the healing process.
Get help from an experienced Miami personal injury attorney
If you suffered a serious tattoo infection because of someone else's negligence, it's crucial to seek the support and guidance of a dedicated attorney who specializes in representing clients in these types of cases. At Redondo Law, attorney Mike Redondo has a proven track record of successfully representing those injured through the negligence of others, always placing client satisfaction above all else.
Mike speaks both Spanish and English and is happy to offer a free, comprehensive evaluation to potential clients. Contact Redondo Law today so we can help you get the compensation and justice you deserve.