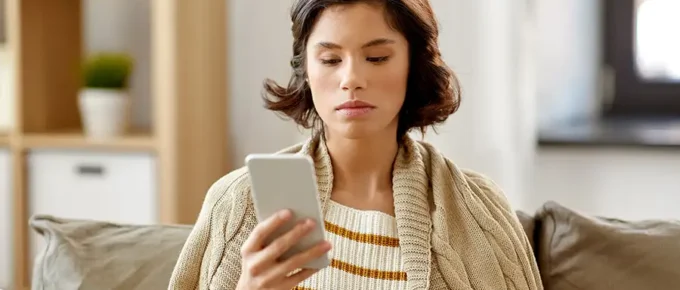 Non-economic damages are compensation for the non-monetary losses that a plaintiff (the injured party) suffers due to an injury caused by someone else's negligence.
These are separate from economic damages, which cover quantifiable financial losses like medical bills and lost wages.
In Florida, if you're injured due to someone else's negligence, here's what you can be awarded in terms of compensation for non-economic damages:
Pain and suffering. The term "pain and suffering" generally refers to the physical pain and discomfort you experience as a direct result of an injury. It can encompass both the immediate physical pain and the broader, long-term physical and emotional repercussions of the injury.
Loss of enjoyment of life. This refers to the moments you miss out on because of your injuries—those spontaneous family outings, the hobbies you once loved, or simply living a typical day-to-day life before the accident.
Emotional distress. This refers to the psychological effects of an injury or accident. Emotional distress might include restless nights, sudden bouts of anxiety when reminded of the incident, or days when depression takes over and prevents you from living your life. You can experience these symptoms with or without a physical injury.
Disfigurement. Disfigurement isn't just about scars or permanent physical changes; it's the unfamiliar face staring back in the mirror, the constant reminders of the trauma, and the reactions of others that might make you feel self-conscious or alienated.
Loss of consortium (companionship). On the surface, it's about physical intimacy, but the damage runs deeper. The widening emotional distance between spouses and the sense of isolation can persist, even when one is with the person they love.
Loss of consortium is typically awarded to the spouse (or sometimes close family members) of the injured party.
The award recognizes that when one partner is injured, the non-injured partner may also suffer due to changes in the relationship dynamic.
Each state has its own rules and legal precedents regarding loss of consortium. In many jurisdictions:
The right to claim: Historically, loss of consortium claims could only be made by the spouse of an injured party.
However, Florida has expanded these rights to include both parents and children. This means a child can seek a claim for loss of consortium due to a parent's injury, and vice versa, a parent can claim for loss of consortium stemming from a child's injury.
Proof: For a successful loss of consortium claim in Florida, the plaintiff (i.e., the non-injured spouse, parent or child) must prove 3 things:
There is a valid relationship between the plaintiff and the injured person;
The injury to the individual was a result of another party's negligence or wrongful actions; and
The plaintiff experienced a tangible loss of consortium as a result. In Florida, "consortium" includes affection, solace, comfort, companionship, conjugal life, fellowship, society and assistance.
Limitations: In most cases, you have up to 2 years from the date of a loved one's death or injury to file your loss of consortium claim. If you fail to file your claim within this time period (called the "statute of limitations"), your claim may be forever barred.
Damages: Calculating damages for loss of consortium can be complex, as it involves subjective non-economic damages. Each case is unique, and the amount awarded can vary greatly.
That said, in cases where a loved one dies in an accident, courts typically consider aspects like the nature and closeness of the survivor's relationship with the decedent, the combined life expectancy of both parties, and the projected earnings of the decedent if they had lived.
Is there a limit on financial compensation for non-economic damages in Florida?
In Florida, there is no cap on non-economic damages for personal injury.
However, a cap has been established in medical malpractice (MedMal) cases. Governor Ron DeSantis signed a bill in March of 2023 to cap non-economic damages in MedMal cases at $500,000. Other states may also have caps on non-economic damages.
"When a horrible accident or incident occurs and people suffer a loss, they should be compensated quickly and fairly," said Senate President Kathleen Passidomo. "The vast majority of attorneys work very hard to provide sound legal representation for Floridians in these difficult circumstances. Unfortunately, there are a few bad actors who are in the business to draw out civil cases as long as possible, collecting more and more fees from insurance companies. Litigation drives up the basic costs of goods and services for everyone across all areas of industry and commerce…"
Source: https://www.flgov.com/2023/03/24/governor-ron-desantis-signs-comprehensive-legal-reforms-into-law/
Excerpts from The Florida Legislature website for medical malpractice cases
LIMITATION ON NONECONOMIC DAMAGES FOR NEGLIGENCE OF PRACTITIONERS.—
(a) With respect to a cause of action for personal injury or wrongful death arising from medical negligence of practitioners, regardless of the number of such practitioner defendants, noneconomic damages shall not exceed $500,000 per claimant. No practitioner shall be liable for more than $500,000 in noneconomic damages, regardless of the number of claimants.
LIMITATION ON NONECONOMIC DAMAGES FOR NEGLIGENCE OF NONPRACTITIONER DEFENDANTS.—
(a) With respect to a cause of action for personal injury or wrongful death arising from medical negligence of nonpractitioners, regardless of the number of such nonpractitioner defendants, noneconomic damages shall not exceed $750,000 per claimant.
(b) Notwithstanding paragraph (a), if the negligence resulted in a permanent vegetative state or death, the total noneconomic damages recoverable by such claimant from all nonpractitioner defendants under this paragraph shall not exceed $1.5 million.
How do you put a price on the quality of life?
The quality and pleasure of life refer to the everyday activities and experiences that bring a person joy, satisfaction and fulfillment. This includes big moments like vacations or celebrations and simple daily activities like spending time with family and friends, participating in hobbies or sports, cooking a meal, or even enjoying a beautiful day outside.
When someone is injured due to another's negligence, their ability to enjoy these activities can be significantly impacted.
For example:
A grandparent who used to love spending time with their grandchildren might find it too painful or exhausting to do so after their injury.
A young woman in her prime who lost her arm due to a crash with a drunk driver must rely on daily pain medication. The daily activities she used to enjoy are now overshadowed by chronic pain and medication dependence.
These losses impact the injured person's overall quality of life and can lead to feelings of depression, isolation and frustration.
Quality of life matters for everyone
Whether you're a white-collar worker, a blue-collar worker, or a millionaire, your quality of life is invaluable. If your health and capacity to function are gone because of someone's negligence, that loss of life enjoyment is irreplaceable.
Non-economic damages are inherently subjective and can vary significantly from one person to another. Capping these damages can disproportionately affect those with lower or no income, which is one of the reasons why non-economic damages aren't capped under Florida law.
For example, a white-collar worker or executive might receive significant economic damages due to their high income. In contrast, a housewife or retiree might not have the same level of economic damage.
However, the non-economic damages, pain, and suffering they experience could be just as significant or even more significant.
A cap on non-economic damages undervalues the losses experienced by those without a high income or retirees. It inadvertently suggests that their suffering is less valuable.
Non-economic damages also serve a punitive purpose. They act as a deterrent to negligent behavior by making it financially costly for the responsible party.
Capping these damages reduces this deterrent effect and could reduce the overall accountability of negligent parties.
It's essential to find a balance that provides fair compensation to all injured parties, regardless of their economic status, while also preventing frivolous or excessive claims.
Your life's value is beyond numbers
While the legal intricacies of non-economic damages in Florida can be challenging, it's essential to remember that the true impact of an injury goes beyond quantifiable costs.
The true cost of an injury isn't just medical bills—moments are missed, experiences are diminished, and the quality of life is irrevocably altered.
If you or a loved one are grappling with these challenges, remember you're not alone. Contact our injury attorneys today to get answers and ensure you receive the compensation you rightfully deserve.