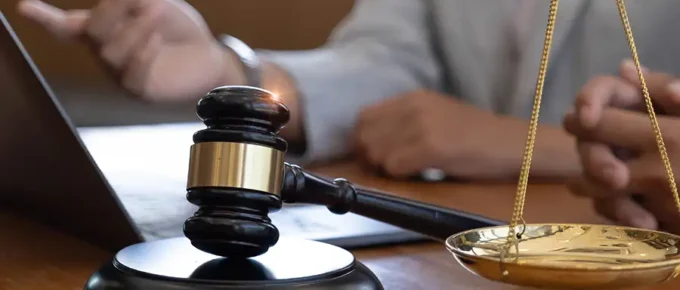 Learn if and when punitive damages might be awarded in your personal injury lawsuit
Certain lawsuits filed in Florida may warrant a judge or jury awarding punitive damages to the plaintiff (injured person). However, there are special rules pertaining to these awards, and not all cases will qualify to receive punitive damages. This is what you need to know about how and when punitive damages come into play in a personal injury lawsuit.
Types of damages in a personal injury lawsuit
Compensation in personal injury lawsuits can be divided into 2 categories: compensatory and punitive.
Compensatory damages
Compensatory damages are intended to restore the plaintiff to the position they were in before the harm or loss occurred. They aim to compensate them for a specific loss or injury they've suffered. These damages can be further divided into the following categories:
Special damages (or economic damages). These cover quantifiable monetary losses such as medical bills, lost wages, and property damage.
General damages (or non-economic damages). These compensate for non-monetary, often intangible harms, such as pain and suffering, emotional distress, and loss of consortium (companionship).
Punitive damages
The other type of damages possibly recoverable in a personal injury case is punitive damages. These are considered exemplary damages and are not given as a way to make the plaintiff whole. Instead, they're used as a form of punishment for the defendant's outrageous or egregious behavior and to prevent others from performing similar acts.
In most cases, the defendant is a company or large entity; however, they can also be an individual who acted inappropriately, recklessly or even deliberately, such as in the case of an act of violence.
In many situations, punitive damages are much higher than the plaintiff's economic and non-economic damages.
What's the purpose of punitive damages?
The purpose of punitive damages is to punish the defendant for intentional misconduct, extreme recklessness or gross negligence. They're not awarded in cases where the defendant simply made an honest mistake that led to the plaintiff's injuries. Instead, they're reserved for cases involving deliberate action that is considered egregious.
Many of the actions that qualify for punitive damages in a personal injury case are also considered criminal, such as when a drunk driver causes a fatal car crash. In these situations, the defendant may be sued by the injured party through a personal injury lawsuit and also face charges in criminal court. Unlike personal injury lawsuits, criminal cases may result in imprisonment.
When can punitive damages be awarded in Florida?
According to Florida law, a defendant can be ordered to pay a plaintiff punitive damages in 2 different circumstances: intentional misconduct and gross negligence:
Intentional misconduct refers to a deliberate act or failure to act with the knowledge that harm to another is likely. It goes beyond mere negligence or carelessness. Instead, it involves a conscious decision to behave in a manner that can cause injury or damage to another person or property.
Gross negligence is a legal concept referring to an extreme lack of care or recklessness, surpassing simple carelessness or failure to act. It denotes a disregard or indifference to others' safety or rights, although not deliberately. While the exact definition can vary depending on jurisdiction and legal context, gross negligence typically implies that the negligent party failed to exercise even the slightest amount of care in their actions or omissions.
If a judge determines that either of these situations applies, they can award the plaintiff punitive damages.
What steps are required to get punitive damages awarded through the court?
In order to be awarded punitive damages in Florida, there are 2 steps required.
Initially, there will need to be a hearing in court to ascertain if there's enough evidence to justify presenting a punitive damages claim to a jury. For this to happen, there needs to be evidence that shows the actions of the plaintiff likely involved gross negligence or intentional misconduct.
Following that, during the trial, the plaintiff has the responsibility to demonstrate to the jury, through clear and convincing evidence, that the awarding of punitive damages is, in fact, justified.
If the jury ultimately finds that the defendant behaved with intentional misconduct or gross negligence, punitive damages may be awarded.
What types of cases most often result in punitive damages?
Certain types of cases are more likely to result in punitive damages being awarded. According to data from the U.S. Department of Justice (DOJ), car accidents rank at the very top of the list. Other cases that frequently result in punitive damages include the following: 
Premises liability. These cases involve property owners or managers who are aware of hazardous conditions but deliberately neglect them, leading to serious injury. An example could be a store owner who is aware of multiple previous slip-and-fall incidents due to a persistent leak but does nothing to remedy the situation.
Product liability. These cases occur when a manufacturer knowingly sells a dangerous product without appropriate warnings or intentionally hides its risks. 
Medical malpractice. These cases involve situations where healthcare providers exhibit a blatant disregard for patient safety, such as unnecessary surgeries performed for financial gain.
Common reasons for punitive damages in personal injury lawsuits
Below are some of the most common reasons punitive damages are awarded in different types of personal injury lawsuits:
Florida businessmen awarded more than $47 million in punitive damages
In June 2023, a federal jury in Florida ruled in favor of businessmen William Fuller and Martin Pinilla, granting them $63.5 million after they alleged that Miami City Commissioner Joe Carollo harassed them due to their support for his political rival. 
The court found Carollo civilly liable for violating the First Amendment rights of the 2 Little Havana business owners. Fuller received $8.6 million in compensation and $25.7 million in punitive damages, while Pinilla was awarded $7.3 million in compensation and $21.9 million in punitive damages.
Fuller and Pinilla's lawyers argued that Carollo used police and code enforcement as tools to intimidate and tarnish their reputations following their support for another candidate in the 2017 city commission race. Carollo, a former 2-term mayor of Miami, plans to appeal the verdict, asserting that his actions were in the best interest of his district, rather than being specifically aimed at the 2 businessmen.
How often are punitive damages awarded?
According to the DOJ, in 2001, nearly 6% of plaintiffs who won their cases through a jury trial were awarded punitive damages. Meanwhile, 4.4% of plaintiffs who won their cases through a bench trial were awarded punitive damages. 
Of the cases awarded through a jury, almost 14% involved awards of $1 million or more, while only 2.3% of bench trials ended in awards of this magnitude.
Is there a cap on punitive damages in Florida?
In Florida, there are caps on punitive damages in personal injury cases. The rule allows for damages up to 3 times the amount of the plaintiff's compensatory damages or $500,000, whichever amount is greater.
The only exception to that rule is in medical malpractice cases. By Florida law, plaintiffs can be awarded up to $750,000 dollars, but only in cases that don't involve a medical practitioner (i.e., a hospital). Additionally, judges can sometimes override these damage caps in certain limited situations.
Contact a Miami personal injury attorney to help assess potential damages in your claim
If you've been injured because of someone else's negligence in the Miami area, contact experienced personal injury attorney Mike Redondo at Redondo Law. Mike has successfully argued for punitive damages in a wide range of accidents, ensuring that no stone is left unturned when it comes to seeking justice for his clients. 
He's pleased to offer free consultations in both English and Spanish to answer your questions and give you an estimate of how much your case may be worth. Contact Redondo Law today to make an appointment and learn more about your rights.