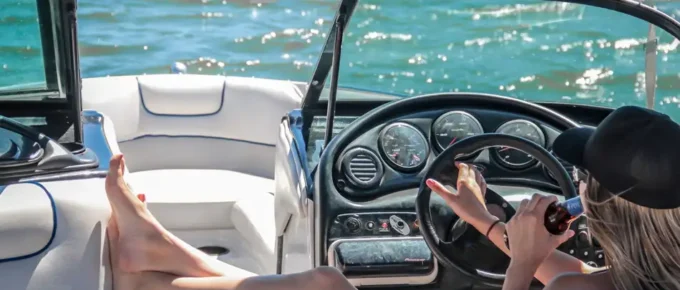 Boating accidents are a frequent occurrence in Florida due to the mild climate and the fact that most of the state is surrounded by water. If you or a loved one has been injured in a boating accident, attorney Mike Redondo and the team at Redondo Law can help you pursue compensation you may be entitled to from the party liable for the accident.
When do boating accidents often occur?
According to the Coast Guard's 2018 report, boating accidents are more likely to be fatal during January and April, followed by October, November, and December. More boating accidents occur between May and September, as more boats are on the water during these months because of the warmer temperatures. Most boating accidents also occur on Saturday and Sunday. Finally, fatal accidents are most likely to happen late at night and early morning, with about two-thirds of all fatal accidents occurring between 10:31 p.m. and 4:30 a.m.
How do boating accidents usually occur in Florida?
In the most recent report on boating accident statistics from the U.S. Coast Guard, Florida continues to lead the nation in recreational boating accidents, with 607 accidents in 2018, compared to the second-most total in California of 322 accidents. The most common types of accidents include collisions with fixed objects, collisions with other boats, falling from the boat, and capsizing. Boating accidents in Florida may be caused in a number of ways, such as:
Intoxicated boating
According to a U.S. Coast Guard report, operator inattention is the leading primary contributing factor of all accidents, while alcohol remains the leading known factor in fatal boating accidents, causing approximately 19% of all recreational boating fatalities. As with driving under the influence, operating a boat while intoxicated is illegal because of the danger posed to the operator and others on the water. A drunk boat operator or passengers may fall overboard, or an intoxicated operator could collide with other boats, swimmers, docks, and jet skis.
Inexperienced boat operators
Due to relaxed requirements for operating a boat in Florida, many operators may be inexperienced. These inexperienced operators may be especially dangerous during spring and summer months when many other boaters are out on the water. According to the U.S. Coast Guard, operator inexperience is the third leading primary cause of boating accidents.
Poor weather conditions
Florida weather can change quickly, and inclement weather can pose many dangers to boaters out on the water. Sudden high winds or torrential rains can pose serious risk for boaters caught unaware on the water. Boat operators may have trouble navigating rough waters, which in turn can lead to a boat capsizing or sinking. If an operator fails to check the boat's safety equipment before going out or is unprepared for sudden changes in the weather, an accident can occur.
Mechanical failure
Mechanical failure may also lead to boating accidents, especially if the boat operator fails to properly perform routine maintenance checks. To help prevent accidents, boat operators should inspect the engine, communication system, steering, navigational lights, and rescue capacity. Inexperienced boat operators or those without experience with boat maintenance should have their boat inspected by a professional. Failing to properly inspect a boat beforehand may cause a boat operator to be liable for any injuries or accidents caused by the boat's mechanical failure. In 2018, mechanical failure was the fourth leading primary cause of boating accidents.
Who investigates boating accidents and determines fault?
If there has been a boating accident in Florida, the Division of Law Enforcement of the Florida Fish & Wildlife Conservation Commission (FWC) will investigate, similar to law enforcement investigating vehicle accidents on land.
Fault in a boating accident is generally determined by proving a boat operator was not operating the boat in a reasonably safe manner, and the victim's injury was caused by this failure. Your boating accident attorney will investigate the facts to determine if your injuries were caused by the boat operator's negligence. Examples of negligent boating include failing to provide adequate safety equipment for the boat's passengers, drinking while boating, traveling too fast, boating in poor weather conditions, or capsizing the boat.
Tips for preventing boat accidents
Boating accidents can have serious consequences, including catastrophic injuries, fatalities and property damage. However, many boating accidents are preventable with proper precautions and adherence to safety measures. Here are some important preventative measures to consider the next time you're boating in Florida:
Obtain proper boating education. It's crucial for boat operators to undergo boating safety courses to learn about navigational rules, operating procedures and safety practices. Education helps enhance boating skills and awareness of potential hazards.
Wear life jackets. Life jackets should be worn by everyone on board, regardless of swimming ability. Life jackets can save lives by keeping individuals afloat in the event of an accident or an unexpected fall overboard.
Get regular boat maintenance. Regular maintenance of your boat, including engine checks, fuel system inspections and electrical system maintenance, ensures that it's in good working condition and reduces the risk of mechanical failure while on the water.
Follow navigational rules. Adhering to navigational rules and regulations is essential for safe boating. These rules include maintaining a safe speed, giving way to other vessels, and understanding navigational aids such as buoys and markers.
Avoid alcohol and drug use. Operating a boat under the influence of alcohol or drugs is extremely dangerous and significantly impairs judgment, reaction time and coordination. It's crucial to designate a sober operator and discourage alcohol consumption while boating.
Stay alert and watch for hazards. Keeping a lookout for other boats, swimmers, submerged objects and changing weather conditions helps prevent collisions and accidents.
Check weather conditions. Before embarking on a boating trip in Florida, check the weather forecast to avoid unexpected storms or adverse weather conditions that could pose a risk to safety. Postpone or cancel boating plans if severe weather is predicted.
Communicate a float plan. Always inform someone on land about your boating plans, including your intended route and estimated time of return. A float plan ensures that someone is aware of your trip and can notify authorities if necessary.
By implementing these preventative measures, boaters can significantly reduce their risk of accidents and promote a safe boating environment. It's essential to prioritize safety, follow regulations, and make responsible decisions while enjoying recreational boating activities off the Florida coast.
Redondo Law can help you following a boating accident
If you or a loved one has been in a boating accident, Mike Redondo and the team at Redondo Law can help you deal with the aftermath and seek the compensation you deserve.
Mike Redondo is an experienced Miami personal injury attorney with years of success in representing accident victims. At Redondo Law, your needs will always be a priority, and we will work on your claim while allowing you to focus on recovering from your injuries.
Contact Redondo Law after your boating accident for a free, comprehensive evaluation.