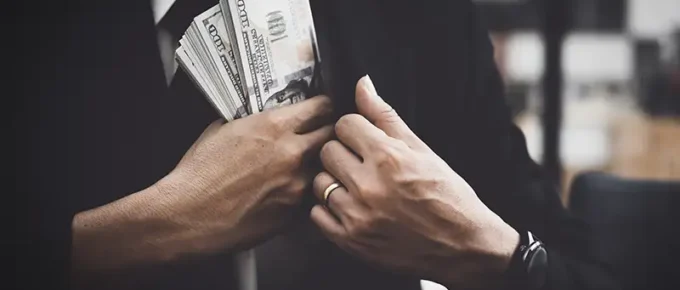 Understand your rights if you're facing a frivolous lawsuit in Miami
A frivolous lawsuit, also known as a "bad faith claim," is a motion, appeal or lawsuit typically filed with the purpose of embarrassing, harassing or delaying the opposing side or obtaining compensation in a matter that is later found to have a lack of merit. Ultimately, a frivolous lawsuit has no legitimate arguable grounds in either law or fact.
Examples of frivolous lawsuits
Frivolous lawsuits range from petty and malicious to downright laughable. Some examples might include the following:
Filing a lawsuit against a company for a minor defect or dissatisfaction with a product that does not pose any significant harm or safety concerns
Suing a company for injuries or damages caused by not following clear warning labels or instructions on a product
Initiating a lawsuit over personal disagreements, petty conflicts or minor disputes that do not involve significant legal violations or substantial damages
Filing a lawsuit seeking exorbitant amounts of compensation for minor injuries or damages that are disproportionate to the actual harm suffered
Why do people file frivolous lawsuits?
People may file frivolous lawsuits for various reasons, often driven by misconceptions, unrealistic expectations or a desire to exploit the legal system. Some common reasons include the following:
Financial gain. One obvious reason for filing a frivolous lawsuit is easy money. Some individuals may see lawsuits as an opportunity to make money quickly, hoping for a large settlement or payout without legitimate grounds for their claims.
Delay tactic. In some instances, individuals or entities file baseless claims with the intention of stalling or obstructing the progress of other legal matters. This tactic is often employed to gain leverage, buy more time or create disruptions for the opposing party.
Revenge or harassment. Frivolous lawsuits can be used as a means of revenge or harassment, aiming to inconvenience or cause distress to the defendant, rather than seeking genuine legal remedies.
Lack of understanding. Some people may simply have a limited understanding of the legal system and mistakenly believe that any unfavorable outcome or minor inconvenience justifies filing a lawsuit, even if there is no valid legal basis for their claims.
Emotional responses. Strong emotions, such as anger, frustration or disappointment, can sometimes lead individuals to impulsively file lawsuits without carefully considering the merits or feasibility of their claims.
Opportunism. Frivolous lawsuits can be driven by opportunistic motives, such as attempting to take advantage of a company's reputation or financial resources, or exploiting legal loopholes for personal gain.
Gain attention. Some individuals may see filing a sensational or controversial lawsuit as a way to garner public attention or generate media coverage, regardless of the validity of their claims. By attracting media attention, they may hope to shape public opinion, put pressure on the defendant, or simply draw attention to themselves for personal or professional reasons.
Some people are also guilty of what's called "vexatious litigation." This means that they repeatedly file false lawsuits with no legitimate grounds whatsoever. In such cases, a frivolous lawsuit defense attorney will present evidence to the court of the plaintiff's habitual behavior, and the case will usually be dismissed.
Legal responses to a frivolous lawsuit
If you believe someone has filed a frivolous lawsuit against you, take the following steps to protect your rights:
Immediately file a motion to dismiss. First, have your attorney attempt to convince the plaintiff or the plaintiff's lawyer to agree to a dismissal of the unfounded lawsuit. If this doesn't get results, then your attorney should file a motion to dismiss based on the fact that the case lacks legitimate legal merit.
Request that the plaintiff be ruled a vexatious litigant. Your attorney can gather evidence to present to the court showing that the plaintiff has a history of vexatious litigation. When the judge sees proof of this, the plaintiff's baseless case against you will likely be dismissed.
File a countersuit. Once you've gotten a frivolous lawsuit dismissed, you may be able to file a counterclaim against the plaintiff on the grounds of fraud, abuse of process or another legal issue associated with the frivolous lawsuit you've been subjected to. However, a countersuit isn't advisable in every case, so you're encouraged to seek the advice of an attorney before filing a counterclaim so you don't end up wasting your money and time.
Even if you don't file a counterclaim, courts don't take kindly to people filing frivolous lawsuits, so the plaintiff may find themselves sanctioned and ordered to pay the legal fees and court costs related to their actions.
Consequences of frivolous lawsuits and vexatious litigation
Vexatious litigation occurs when an individual repeatedly abuses the judicial process by utilizing it for frivolous and/or malicious purposes. In Florida, a person is generally defined as a "vexatious litigant" if they've filed 5 or more civil actions (excluding actions governed by Florida Small Claims Rules) in the previous 5 years. 
The consequences of filing a frivolous lawsuit or repeated frivolous lawsuits can include the following:
Payment of all attorney fees and other legal fees incurred by the defendant as a result of the frivolous litigation against them.
Contempt of court charges
Fines
Other criminal charges deemed appropriate by the court
Does business insurance cover frivolous lawsuits?
Depending on their policies, businesses may be able to receive assistance against frivolous lawsuits through the following types of insurance:
Errors and omissions insurance, also known as E&O insurance. This insurance covers negligent acts that result in financial loss to the client.
General liability insurance. This insurance covers property damage and personal injury claims.
Each of these types of insurance will cover court costs and attorney fees in frivolous claims, as well as the settlement amount against the business should the claim be ruled in favor of the plaintiff.
Why do most lawyers actively avoid frivolous cases?
Many people think lawyers will happily take on a case, whether it has merit or not, just to make easy money. That is far from the truth. No reputable attorney wants to risk their good standing by aligning themself with a baseless lawsuit that cannot possibly prevail in a court of law.
In personal injury cases found by the court to have been brought in bad faith, the plaintiff's personal injury attorney faces seriously negative consequences, including:
A damaged reputation
When an attorney becomes known for filing and/or representing numerous frivolous lawsuits, their reputation is affected both among their associates within the legal field and within the community at large, including potential clients. If the attorney belongs to a law firm, the entire firm's reputation can be negatively impacted, and the disgraced attorney may be dismissed from the firm.
Wasted time and loss of money
When an attorney spends time preparing for a case that is ultimately deemed frivolous and dismissed by the court, the time spent on the case is all for nothing. Any money spent on expert witnesses and court fees would become the attorney's responsibility as well. Likewise, when the case is thrown out of court, the attorney doesn't get paid since most personal injury attorneys only receive money if they win the case and their client is awarded monetary damages.
Reprimand from a judge
No attorney wants to be publicly scolded by a judge in an open courtroom, but that's exactly what can happen if the attorney knowingly files or represents a frivolous lawsuit. Because these cases put an unnecessary burden on the court system, the judge may order that the defendant's financial losses, such as their attorney fees and other costs, be paid by the plaintiff's attorney personally.
Additionally, any lawyer who is repeatedly involved in frivolous lawsuit filings can face fines, citations and suspension or loss of their state bar license.
Frivolous lawsuits in the news
Sued for texting on a date
In Austin, Texas, a woman named Crystal Cruz was sued by her date, Brandon Vezmar, for texting during Guardians of the Galaxy, Volume 2, on their first date. Vezmar claimed that Cruz blatantly disregarded the cinema's rules regarding texting, thus creating "a threat to civilized society."
The matter was settled prior to a court hearing when the two met up and Cruz handed over cash in the amount of $17 to cover the cost of her movie ticket that Vezmar had paid for, plus $4 to cover the cost of pizza he had purchased for her.
Junior Mints lawsuit
In New York City in October 2022, a woman named Biola Daniel filed a lawsuit against Tootsie Roll Industries, alleging that the company wasn't filling its boxes of Junior Mints candy as much as they were supposed to. She claimed a box of the candy she had purchased contained about 40% air, known in such packaging matters as "functional slack-fill."
Following media coverage of the lawsuit, two additional plaintiffs, Abel Duran from Queens, New York, and Trekeela Perkins from Mississippi, have joined the suit, which has now become a class action case. The three claim that the candy company is deceiving its customers into thinking the boxes contain more candy than they actually do. The company has denied the allegations, claiming that the lawsuit fails to prove that the amount of empty space in its packaging is non-functional.
The case is still pending in the United States District Court in New York.
Kidnapper sues his victims
In September 2009, Jesse Dimmick broke into the home of Jared and Lindsey Rowley while on the run from police, who had deployed stop sticks to disable his vehicle so they could question him in the beating death of a man in Colorado.
Dimmick held the couple at knifepoint in their home, but they later escaped and were able to call the police when Dimmick fell asleep while eating snacks and watching movies. When the police arrived to arrest Dimmick, an officer accidentally discharged his weapon, shooting him in the back.
Jared and Lindsay Rowley filed a $75,000 lawsuit against Dimmick for trespassing and mental distress. Dimmick then filed a claim of his own, accusing the couple of breach of contract.
He alleged that the couple had agreed to hide him from the police in exchange for an undisclosed amount of money. Dimmick was seeking $235,000 in damages, in part to cover healthcare expenses he incurred after being shot by the police officer in the Rowleys' home. The basis of his frivolous lawsuit was that when the Rowleys agreed to hide him out in exchange for money, a legally binding oral contract was created.
Not only was Dimmick's lawsuit dismissed, but he also received an 11-year prison sentence for abducting the couple and another 37-year sentence for the murder of the man in Colorado. 
Lip balm lawsuit
In 2016, a California woman saw her frivolous lawsuit against Fresh, Inc. thrown out of court after she received helpful advice from the judge to help her solve her dilemma.
Angela Ebner filed the lawsuit, alleging that the company tricked its customers into believing they were receiving more of its Sugar Lip Treatment lip balm than they really were since the tube design didn't allow all of the product to be dispensed. Ebner claimed this was a violation of her protection as a consumer under state laws. Her specific allegation was in regard to the bit of lip balm that remained in the bottom of the tube once the rest had been used.
The judge advised Ebner to use her finger or a small object to remove the remainder of the product from the bottom of the tube. He then dismissed the case.
Fight back with help from an experienced frivolous lawsuit attorney
At Redondo Law, we understand how stressful it can be to have a frivolous lawsuit filed against you, but it's important to gather evidence and respond quickly to get your case dismissed. Miami injury attorney Mike Redondo is ready to help you navigate this challenging situation so you can move forward with your life and focus on more important matters. Depending on the details surrounding your case, we may also be able to help you file a countersuit if appropriate. 
Contact Redondo Law today for a free evaluation of your case.