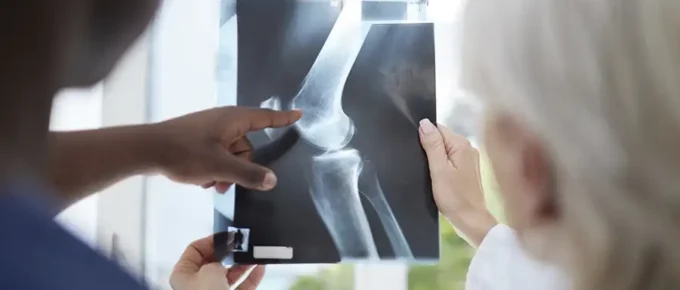 Learn when a broken bone qualifies for compensation through a personal injury lawsuit and how to maximize your claim in Miami.
Miami is a city with an active population and a climate that encourages year-round outdoor activities, so it's no wonder that it sees its fair share of accidents. Among the array of injuries that victims can sustain, broken bones stand out for their severity and future health implications.
The reality is that a fracture can result in a complicated medical journey involving surgery, physical therapy and potential long-term consequences like reduced mobility and chronic pain. It's not just about the immediate medical expenses but also the loss of income during recovery, possible future treatments, and the emotional distress caused by the accident and its aftermath.
The good news is that if your injury was caused by someone else's negligence, you may be entitled to significant compensation, but the legal process to get there can feel overwhelming, especially when you're trying to focus on your recovery.
That's where the expertise of a skilled Miami accident attorney like Mike Redondo becomes invaluable. Mike will fight to ensure the full extent of your injuries, including any broken bones, is thoroughly assessed and your compensation reflects not just your current suffering but also any future hardships or expenses resulting from the accident.
Contact Redondo Law today to explore your legal options.
Is a fracture the same thing as a broken bone?
Yes, a fracture is the same thing as a broken bone. The term "fracture" is the medical term used to describe a break or crack in a bone, while "broken bone" is the layman's term. The phrases are often used interchangeably by both health care professionals and the general public.
What are the different kinds of bone breaks?
A broken bone or fracture refers to any break in the continuity of a bone. It can range from thin cracks to complete breaks and can occur in any bone in the body due to various reasons, like a high-force impact or certain medical conditions that weaken the bones.
Below are some of the main types of fractures:
Displaced fracture. A fracture is considered displaced when the bone snaps into 2 or more parts and moves so that the ends are no longer lined up straight. Displaced fractures often require surgery to realign and stabilize the bone fragments.
Non-displaced fracture. In this type of fracture, the bone cracks either partly or all the way through but stays in place and maintains proper alignment. Non-displaced fractures might not require surgery and can often be treated with a cast or splint.
Closed fracture. Also known as a simple fracture, a closed fracture is when the bone breaks but there is no puncture or open wound in the skin.
Open fracture. An open fracture occurs when the bone breaks through the skin, resulting in an open wound. Due to the risk of infection, open fractures are considered more serious and require immediate surgical intervention.
Fractures can be further categorized according to the pattern or direction of the break. Some examples include:
Avulsion fracture. This occurs when a small bone fragment attached to a tendon or ligament detaches from the main bone. Avulsion fractures are common in sports injuries.
Comminuted fracture. This is a fracture where the bone shatters into 3 or more pieces.
Transverse fracture. This occurs when the fracture line is horizontal.
Oblique fracture. This fracture has an angled pattern and is usually the result of a sharp, angled blow to the bone.
Spiral fracture. This fracture is caused by a twisting force in which the fracture line encircles the bone, much like the stripes on a candy cane.
Stress fracture. This is a small crack in the bone that often develops from overuse, such as repeatedly jumping up and down or running long distances.
Each type of fracture has its own unique treatment approach, and healing times can vary widely depending on the bone involved, the severity of the break, and the individual's overall health.
How quickly do broken bones heal?
The average healing time for a bone fracture is typically around 6 to 8 weeks; however, various factors can extend this process, including the severity and location of the fracture.
For instance, complex fractures such as comminuted or open fractures may require several months to heal due to the intricacy of the break and necessary surgical intervention. Weight-bearing bones, like those in the legs, also typically take longer to heal because they're under more stress from supporting the body's weight.
The elderly may experience a prolonged healing period as bone density and other health factors can impede the process. Additionally, lifestyle choices and overall health play a role; for example, smokers or those with underlying health conditions may face a slower recovery.
Proper nutrition, adherence to treatment plans, and rehabilitation can enhance bone healing, while complications such as infections or improper bone alignment can lead to delays. Regular medical consultations are essential to ensure the healing is progressing as expected and to address any issues that may arise.
Which bone takes the longest to heal after a break?
The healing time for a broken bone can vary greatly, but generally, the femur (thigh bone) takes the longest to heal after a break. This is due to its size, the role it plays in bearing weight, and the significant blood supply required for healing.
Additionally, the pelvis, when fractured, also takes a considerable amount of time to heal due to its complex structure and the critical function it serves in connecting the upper and lower body. Healing times can be further extended if the break is severe or if the patient has underlying health issues that affect bone regeneration.
Is a broken bone more likely to break again?
Once a broken bone has fully healed, it typically isn't any more likely to break than a bone that's never been fractured. The healing process, if allowed to complete properly, typically restores the bone to its original strength. This process involves the formation of new bone tissue, which solidifies the site of the injury.
However, the likelihood of the same bone breaking again can depend on several factors, including the nature of the fracture, the person's age, underlying medical conditions and lifestyle choices. For instance, if the individual engages in high-risk activities without proper protection or has a condition like osteoporosis that weakens the bones, the risk of a subsequent fracture may increase.
Can I walk with a broken bone?
Whether or not you can walk with a broken bone depends largely on the location and severity of the fracture, as well as the specific bone that is broken. If the broken bone is in your leg, ankle, foot or toes, walking on it is generally not advised until your doctor confirms it's safe. Doing so could worsen the injury and prevent proper healing.
Your doctor should provide you with specific weight-bearing guidelines that could range from non-weight-bearing, where you cannot place any weight on the affected limb, to full weight-bearing, where you can put weight on the limb as tolerated.
How serious is a broken bone?
A broken bone, while often considered a common injury, can range from being a minor inconvenience to a catastrophic injury, depending on the type and severity of the fracture.
Minor fractures, such as hairline or simple fractures, where the bone remains aligned and stable, tend to heal more quickly and may not cause long-term problems. These types of fractures often require immobilization with a cast or splint, and patients usually recover with minimal complications.
However, more serious fractures can have significant health implications. Complex fractures, which may be displaced, involve multiple breaks, or shatter the bone into many pieces, require more intensive treatment, which can include surgery to realign and stabilize the bones with screws, plates or rods.
Complications can also arise, such as:
Infection. Open fractures, where the bone pierces the skin, can introduce bacteria into the wound and the bone itself, leading to infection.
Blood vessel and nerve damage. Particularly with more severe breaks, there's a risk of damaging nearby nerves and blood vessels, potentially leading to issues like loss of sensation or circulatory problems.
Arthritis. Fractures that extend into joint areas can lead to post-traumatic arthritis, causing joint pain and stiffness.
Compartment syndrome. This is a painful and potentially serious condition caused by the buildup of pressure in a muscle from internal bleeding or swelling of tissues, which can lead to muscle and nerve damage.
Additionally, if you have other health issues, such as osteoporosis or diabetes, the healing process can be slower and more complicated. Therefore, it is crucial to get a proper diagnosis and follow through with the treatment plan recommended by your doctor to minimize complications and ensure the best possible outcome after a broken bone.
When can someone be held legally liable for a broken bone?
Someone is legally liable for a broken bone after an accident if it can be proven that their negligence caused the injury. Negligence, in legal terms, is defined as the failure to take reasonable care to prevent injury or loss to someone else.
Different types of accidents can result in broken bones due to negligence, including:
In any of these scenarios, if the injured party can prove that another's negligence led to their broken bone, they may be able to recover compensation for their damages through a personal injury lawsuit.
How much compensation can I get for a broken bone?
If someone else is liable for an accident that results in a broken bone, you may be entitled to compensation for various losses and impacts on your life. The exact amount of compensation can vary widely depending on the specifics of the case, including the severity of the injury, the circumstances of the accident, and how it impacts your daily life and ability to earn an income.
Generally, you can seek compensation for:
Medical expenses. This includes costs for emergency treatment, surgeries, hospital stays, medications, medical devices, rehabilitation and ongoing care related to the injury.
Lost wages. If the injury prevents you from working, you can claim compensation for the income you've lost during your recovery period. If the fracture leads to a long-term disability that affects your capacity to earn, you might also be entitled to compensation for future lost earnings.
Pain and suffering and emotional distress. This covers the physical pain and emotional distress you've experienced because of the injury. The amount can vary, as it's subjective and depends on individual circumstances.
Loss of enjoyment of life. This is intended to compensate you for the everyday activities and events you miss out on as a result of your injury.
Loss of consortium. This refers to the damages suffered by a spouse or close family member due to the loss of companionship and support following an injury to their loved one.
Cases that involve more extensive injuries requiring longer healing times or multiple surgeries or that lead to permanent disability tend to result in higher compensation amounts. This is because the overall economic damages to the individual are greater, which is taken into account when determining the settlement.
Additionally, if the injury leads to other health complications or significantly affects your quality of life, this will also be considered in the calculation of compensation.
To get a better understanding of the potential compensation for a broken bone, it's highly recommended that you consult with a personal injury lawyer. They can provide guidance based on the specifics of your case and help to ensure that you receive fair compensation for all your damages (economic and non-economic), both past and future.
Get help from an experienced Miami accident attorney
If you've been injured in an accident that resulted in a broken bone or other serious injury, it's crucial to seek legal advice before accepting a settlement to ensure you're getting the compensation you need to fully recover.
At Redondo Law, Miami accident attorney Mike Redondo specializes in these types of personal injury claims. He can help determine if negligence played a role in your injury and negotiate with insurance companies to ensure you receive maximum compensation. 
Fill out the form below to schedule a free consultation today.