Learn about the dangers of internal injuries after an accident and how to recover compensation through a personal injury claim.
Miami's tropical climate and endless sunshine offer residents and visitors alike an array of outdoor activities to enjoy year-round. From boating on the sparkling waters of Biscayne Bay to riding through the city streets on motorcycles or in cars, the opportunities for outdoor fun are virtually limitless.
However, with increased activity comes a heightened risk of accidents, and some of those accidents can result in serious internal injuries. Whether it's a collision on the water or a crash on the asphalt, the stakes are high when you're engaging in these exhilarating but potentially hazardous pastimes.
If you find yourself suffering from internal injuries caused by an accident, it's crucial to consider who's at fault. If your injuries were the result of someone else's negligence—be it a boat operator's carelessness or a distracted driver—you may be entitled to compensation.
Filing a personal injury lawsuit can help cover medical bills, lost wages, and other associated costs, giving you the financial relief you need to focus on your recovery.
What is considered an internal injury?
An internal injury refers to damage that occurs within the body, affecting vital organs, blood vessels or internal tissues. Unlike external injuries, which are visible and often involve cuts, burns or bruises, internal injuries are often not immediately apparent.
They can result from a variety of causes, including trauma from falls, vehicle accidents or violent acts. They may also occur due to non-traumatic causes like surgical complications.
Common types of internal injuries include the following:
Internal bleeding (which occurs when blood vessels are ruptured)
Organ damage (to vital organs such as the heart, lungs, liver, kidneys and spleen)
Traumatic brain or spinal cord injuries
If you suspect you've sustained an internal injury, particularly following an accident, it's crucial to seek medical care as soon as possible.
What are the most serious types of internal injuries?
The most serious types of internal injuries typically involve vital organs, major blood vessels, the brain or the spinal cord. Prompt diagnosis and treatment are essential for these injuries, as they can quickly become life-threatening if not addressed.
Some of the most severe internal injuries include:
Traumatic brain injury (TBI). A serious blow to the head can result in traumatic brain injury, which can lead to permanent cognitive deficits, paralysis or death.
Spinal cord injury. Damage to the spinal cord can result in partial or complete paralysis, affecting mobility and other bodily functions.
Aortic rupture. A tear in the aorta, the body's largest blood vessel, can result in rapid and massive internal bleeding, which is often fatal.
Ruptured spleen. A ruptured spleen can cause severe internal bleeding and, if not treated promptly, can lead to shock and death.
Punctured or collapsed lung (pneumothorax). This can severely compromise breathing and oxygenation of the body.
Liver laceration. The liver is a vital organ with many functions, and severe damage can result in internal bleeding and compromised detoxification processes.
Kidney damage. Severe injury to the kidneys can impair the body's ability to filter waste and can require dialysis.
Damage to pancreas or intestines. These injuries can lead to severe infection and are often complicated to diagnose and treat.
Internal bleeding. In general, internal bleeding can be extremely dangerous, especially if it occurs in the brain, chest or abdomen.
Crush syndrome. Prolonged compression of body parts can lead to muscle breakdown and the release of harmful substances into the bloodstream, leading to kidney failure or death.
Due to the lack of visible symptoms, internal injuries can be particularly dangerous. They often require immediate medical attention, including diagnostic tests like X-rays or CT scans to properly identify the injury as well as interventions like surgery and blood transfusions to repair the damaged area and prevent further complications.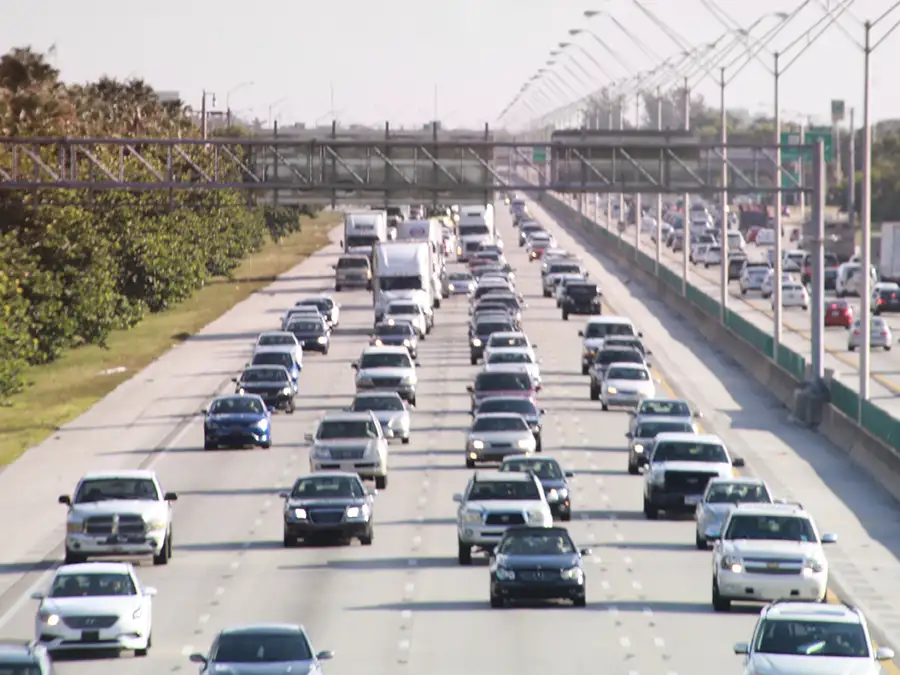 What are the signs of an internal injury?
The symptoms of an internal injury can be difficult to detect and may be subtle at first. However, this doesn't mean you shouldn't take them seriously. Always seek immediate medical attention if you experience any of these signs after an accident:
Abdominal pain or swelling could be a sign of internal bleeding or organ damage.
Shortness of breath could indicate a lung or chest injury.
Changes in consciousness, confusion or a severe headache could signal a possible brain injury.
Nausea or vomiting could be a reaction to internal distress or organ damage.
Signs of blood in your urine, feces or vomit could be a sign of internal bleeding.
Pale or bluish skin color could suggest poor circulation or low oxygen levels caused by internal bleeding.
Rapid heart rate or low blood pressure could be the body's response to blood loss or organ damage.
Dizziness, fainting or feeling weak could be due to low blood pressure or loss of blood.
How long can it take to show signs of an internal injury?
The time it takes for signs of an internal injury to manifest can vary widely depending on the nature and severity of the injury, as well as individual factors such as age and overall health.
In some cases, symptoms may be immediate, appearing within moments or minutes following trauma. In other situations, symptoms may not be apparent for hours or even days after the injury has occurred.
Certain types of internal injuries, such as minor internal bleeding or small organ tears, might produce subtle symptoms that could be easily overlooked but worsen over time. This delayed onset can make internal injuries particularly dangerous, as people may not seek medical attention in the crucial early stages when treatment could be most effective.
Because of these risks and variable timelines, it's essential to get a thorough medical evaluation after any accident or event that could potentially lead to internal injuries, even if symptoms are not immediately present.
What types of accidents are most likely to result in internal injuries?
Various types of accidents can result in internal injuries, each with its own unique risk factors and mechanisms of injury:
When is someone liable for an accident that results in internal injuries?
Someone might be liable for an accident that results in internal injuries if their actions demonstrated negligence, recklessness or intentional misconduct. In a personal injury lawsuit, the plaintiff must typically prove the following elements to establish liability:
Duty of care. The defendant had a responsibility to act in a certain manner to prevent harm.
Breach of duty. The defendant failed to uphold their duty of care by acting (or failing to act) in a certain way.
Causation. The defendant's breach of duty directly caused the plaintiff's internal injuries.
Damages. The plaintiff suffered measurable damages, such as medical bills, lost wages, and pain and suffering, as a result of the internal injuries.
For example, in the case of a drunk driving accident, it's usually relatively easy to establish that the liable party is the drunk driver who violated traffic laws. In the case of a slip-and-fall, property owners may clearly be liable if they failed to maintain a safe environment.
In other cases, it may be more difficult to determine the cause of an accident and who is at fault, so you'll likely need to elicit the help of an attorney to help you gather evidence and prove liability.
Regardless of the circumstances surrounding your accident, it's always wise to consult with an experienced personal injury attorney in cases that involve severe or catastrophic injuries to ensure you get the compensation you need to pay for ongoing medical treatment and other financial hardships.
What types of damages am I entitled to through a personal injury lawsuit in Florida?
If you've been involved in an accident in Florida that resulted in injuries, you may be entitled to various types of damages, depending on the specifics of your case. These can be generally categorized as economic, non-economic, and punitive damages:
Economic damages. These are tangible costs that can be easily calculated. They include medical expenses for treating injuries, lost wages from missed work, property damage, and future financial losses related to the injury, such as ongoing medical treatment or diminished earning capacity.
Non-economic damages. These are less tangible and more subjective, making them harder to quantify. They can include pain and suffering, emotional distress, loss of companionship, and reduced quality of life.
Punitive damages. These are rare and are awarded to punish the defendant for particularly egregious or reckless behavior, rather than to compensate the victim for losses.
However, please be aware that Florida has certain laws that could affect the amount and types of damages you can claim. For instance, Florida follows a "comparative negligence" rule, in which your award can be reduced by your percentage of fault in the accident.
To get an accurate assessment of what types of damages you may be entitled to in your specific situation, consult with a qualified personal injury attorney familiar with Florida's laws.
How long do I have to file a personal injury lawsuit in Florida?
In Florida, you generally have 2 years after an accident to file a personal injury lawsuit. However, there are certain situations where the statute of limitations can be extended, known legally as "tolling."
Here are brief summaries of some of the exceptions:
Incapacitation allows for an extension of up to 7 years if the injured party is unable to pursue legal action due to severe injuries.
Minors may be able to extend the deadline to up to 7 years, with the 2-year standard period starting on their 18th birthday.
If the defendant leaves the state to evade legal consequences, the time limit may be paused.
Similarly, if the defendant conceals their identity to avoid detection, the statute of limitations may also be tolled.
So, while the general rule is 2 years, these and other exceptions can alter that time frame. Be sure to reach out to an attorney if you believe you're nearing the deadline so you don't miss your chance to file a claim.
Get help from an experienced Miami personal injury attorney
If you've suffered an injury due to someone else's negligence, don't wait to seek the justice and compensation you deserve. Attorney Mike Redondo of Redondo Law has extensive experience in handling a wide range of personal injury cases, including those involving trucks, motorcycles, cars, boats, pedestrians, bikes and premises liability.
Fluent in both English and Spanish, Mike is committed to helping you understand your rights and legal options. Fill out the form below to schedule a free consultation to discuss the details of your case and explore the best path forward for you.