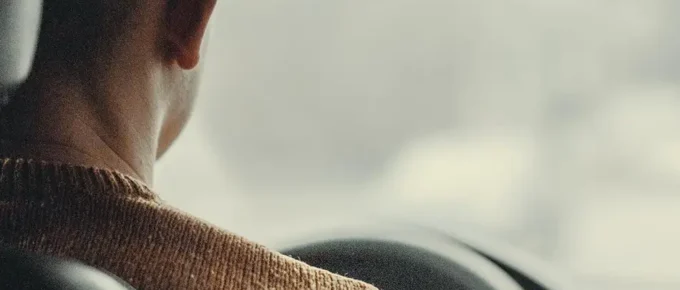 Personal injury lawyer
In Florida, if you own a vehicle, you are required to obtain Personal Injury Protection (PIP) Insurance. This is part of what is commonly referred to as Florida's "no-fault" system of recovery, which, unfortunately, is far more complicated than it sounds and makes recovering for injuries difficult in the state of Florida. In short, the "no-fault" theory is that all drivers purchase their own insurance, including PIP insurance, which pays for their own damages in the event of a motor vehicle accident regardless of who is at fault. PIP coverage is therefore meant to help pay the unexpected and often expensive medical bills that can be incurred due to an automobile accident. PIP coverage is offered as part of your auto insurance and is built into each policy of insurance issued in the state of Florida. Although Personal Injury Protection Insurance benefits should be available to you whenever you have a valid policy of auto insurance, PIP benefits often do not cover all of your medical costs, and the amount covered will depend on the severity of your injuries, the exact language of your policy, and the skill of your personal injury attorney in presenting your claim.
Who is covered?
PIP insurance will generally cover the named Insured, as well as relatives in the same household, the driver of the insured vehicle, any passengers in the vehicle who are not the driver, as well as any other person injured by an accident, such as a pedestrian if they are not otherwise covered by their own PIP benefits. However, drivers who do not have the permission of the vehicle's owner to drive the vehicle will not be covered by PIP, even if they live within the same household.
What does PIP insurance cover?
Personal Injury Protection Insurance will cover eighty percent of medical expenses, up to $10,000, if the physician determines that the injuries are an emergency medical condition, so long as the treatment begins within fourteen days of the accident. If the medical care provider determines it is not an emergency medical condition, coverage is limited to $2,500. PIP coverage also provides disability benefits, providing sixty percent of lost gross income and earning capacity. PIP coverage provides $5,000 in death benefits per individual in addition to medical and disability benefits as well. These limits apply to one accident. If you were in an accident previously this year, and are injured in another accident, the second accident will be covered by a new $10,000 or $2,500 limit, depending on your condition. PIP will cover most types of medical expenses, including surgery and dental services made necessary by your injuries. PIP also covers rehabilitative services, such as prosthetics, hospital visits, and necessary ambulance service, if the insured received initial care within 14 days of the accident. It should be noted that PIP will only cover follow up services that treat injuries caused by the accident that were diagnosed and treated within 14 days of the accident. PIP does not cover less accepted recovery treatments such as massage therapy or acupuncture, regardless of the provider.
What is an emergency medical condition?
Florida law defines an emergency medical condition in Section 627.732(16) as "a medical condition manifesting itself by acute symptoms of sufficient severity, which may include severe pain, such that the absence of immediate medical attention could reasonably be expected to result in [any of the following:]
Serious jeopardy to patient health, [including a pregnant woman or fetus]
Serious impairment to bodily functions, or
Serious dysfunction of any body organ or part."
Filing a personal injury protection insurance claim
In order to be covered by PIP, your treatment must be provided within 14 days of the accident. If you do not receive treatment within 14 days of the accident, PIP will not cover any expenses. Your PIP insurer should pay covered costs within 30 days once a written notice of the covered costs is provided. If an insurer disputes or refuses to fully pay your valid PIP claim, you should consult an experienced PIP insurance attorney to help you seek the compensation you may be entitled to.
Do I still have the right to sue for damages?
As noted above, Florida is one of the few states in the nation that still maintains a "no-fault" liability system. This means that, unless certain conditions are met, you are not able to file a lawsuit for what are known as non-economic damages (i.e. pain and suffering) unless certain conditions are met. Under Florida law, you may sue for these non-economic damages, even if you are covered by PIP, so long as you are able to overcome what is known as Florida's "serious injury threshold." This is a standard set forth in Florida Statute 627.737(2) and requires that you sustain any of the following injuries in order to pursue a claim for damages against the at-fault driver:
(a) Significant and permanent loss of an important bodily function.
(b) Permanent injury within a reasonable degree of medical probability, other than scarring or disfigurement.
(c) Significant and permanent scarring or disfigurement.
(d) Death.
Even where a person is unable to meet the serious injury threshold, there are certain situations where you can still file a lawsuit for damages exceeding the $10,000 PIP benefits, including future projected economic damages. Each case is unique, which is why having an experienced personal injury lawyer like Redondo Law on your side matters.
How Redondo Law can help
If you have been injured in an accident, Mike Redondo and the team at Redondo Law have the experience to help you deal with the insurance companies and pursue any compensation you may be entitled to. The Personal Injury Protection Insurance process adds additional complications to the recovery process for auto accident victims, and it can be difficult to understand without the assistance of a skilled Florida attorney. Navigating the claims process can be confusing, and insurers may offer far less compensation than what you may be entitled to, especially if you are pursuing your claim without an attorney by your side. Contact Redondo Law to help you seek compensation and protect your rights.