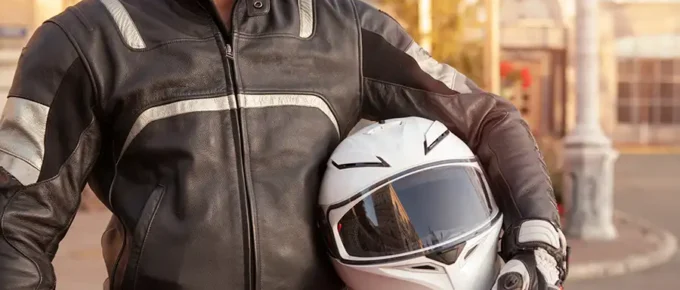 Safety tips for motorcyclists to navigate the busy streets of Miami and South Florida
Riding a motorcycle around the streets of Miami and feeling the cool ocean breeze on your skin as you weave through the palm-lined lanes of South Beach can be exhilarating.
But along with the freedom and convenience of a motorbike comes an increased risk of accidents and serious injuries. Every year, countless motorcyclists in Miami and South Florida find their lives irrevocably changed due to road mishaps.
Understanding the importance of road safety and implementing effective preventive measures are crucial steps toward avoiding such devastating outcomes.
Getting to know some of Miami's iconic streets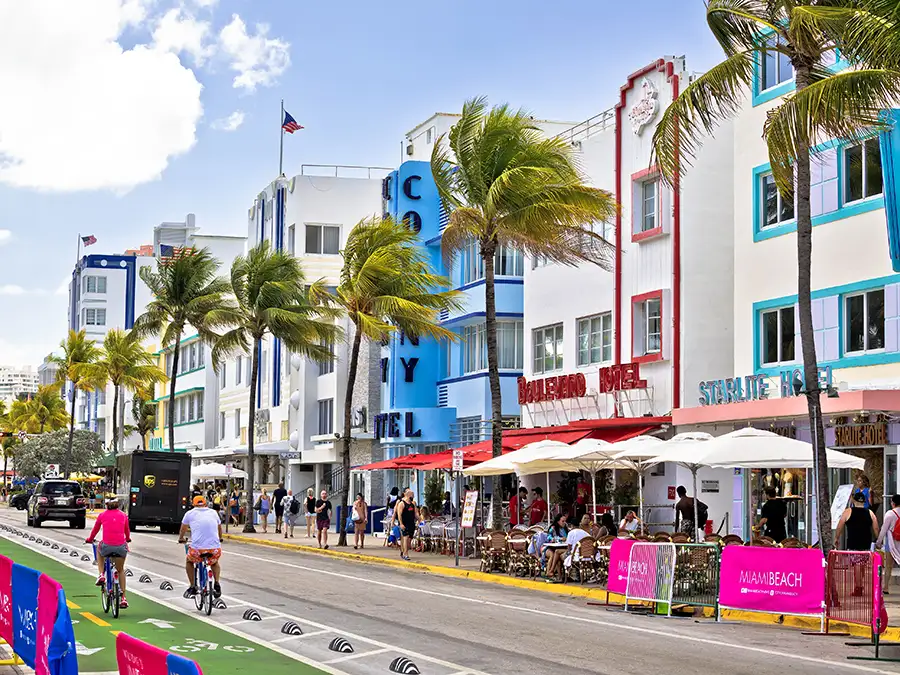 Ocean Drive
Located in the heart of South Beach, this street is famous for its art deco buildings, lively nightlife, beach views and numerous cafes and restaurants.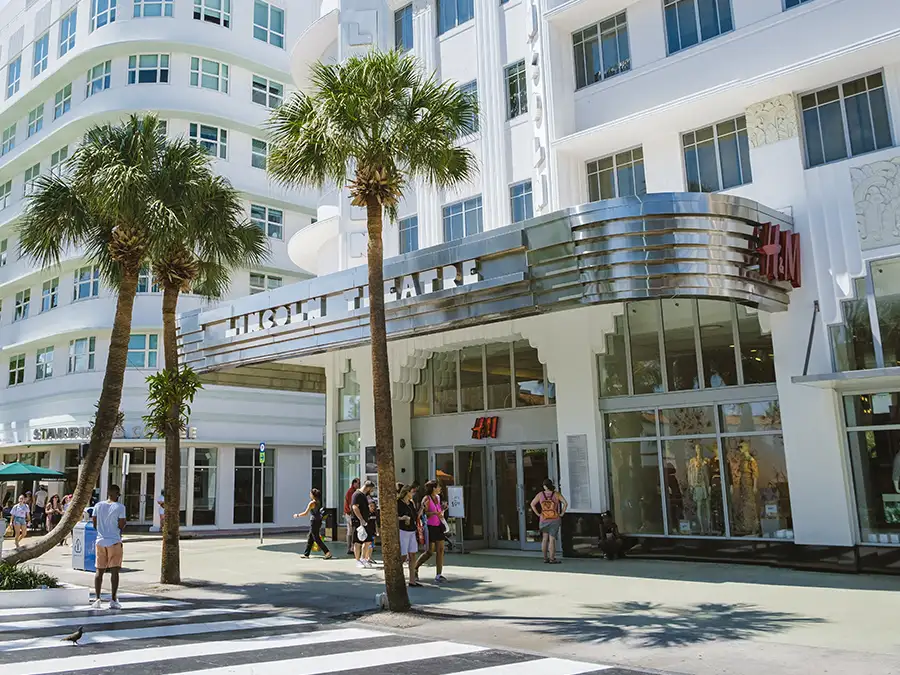 Lincoln Road
A pedestrian-only promenade in Miami Beach running parallel, east to west, between 16th and 17th Streets in Miami Beach, FL. It's lined with shops, restaurants, art galleries and the Lincoln Road Theater.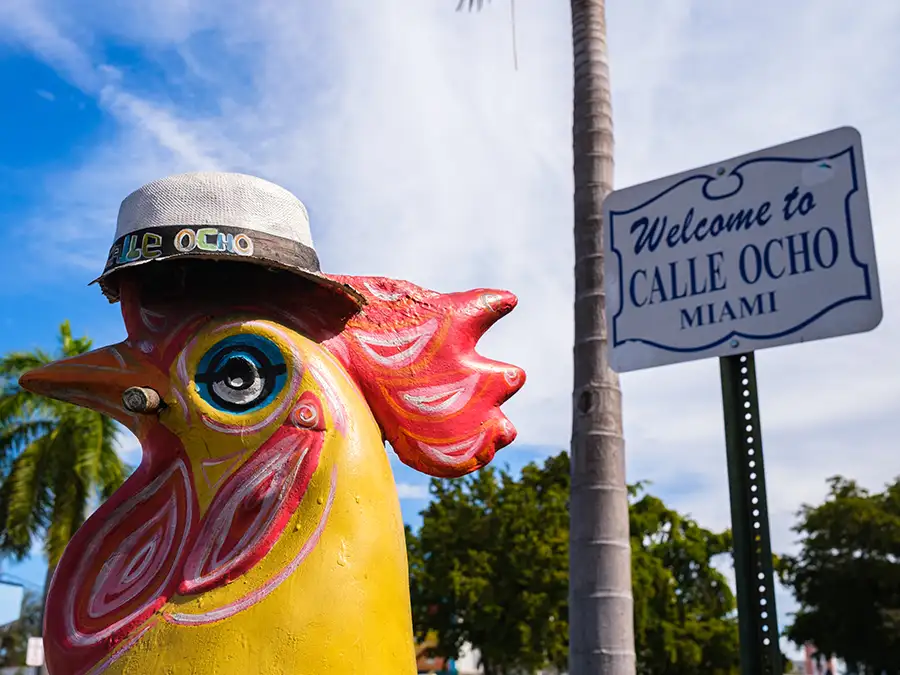 Calle Ocho (8th Street)
The main artery of Miami's Little Havana, Calle Ocho is known for its Cuban culture, with cigar shops, salsa-filled clubs and annual festivals celebrating Miami's Hispanic heritage.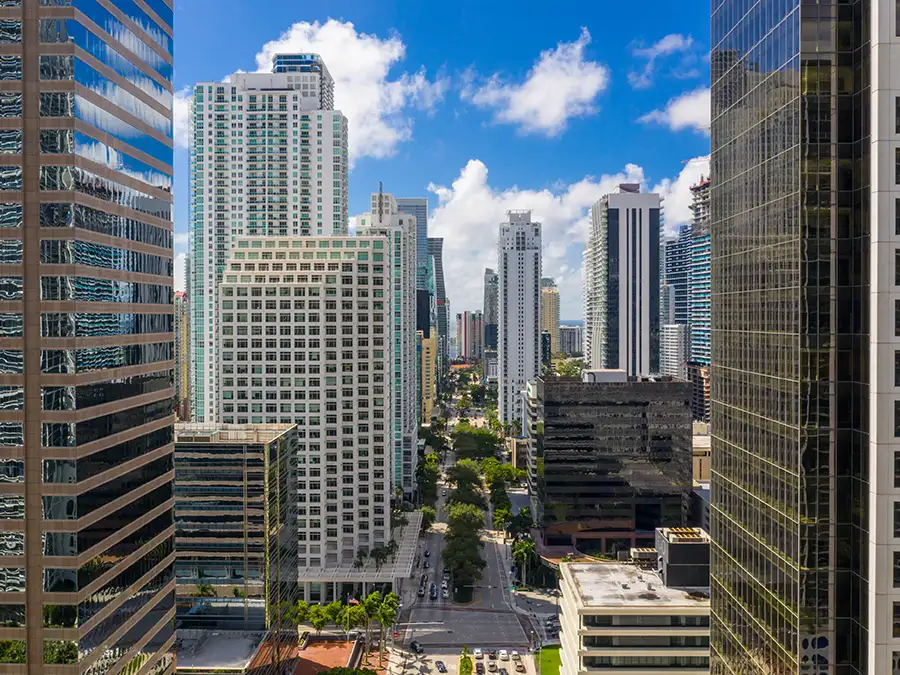 Brickell Avenue
As part of the financial district, this avenue is lined with high-rise buildings, luxury condos, upscale restaurants and modern bars.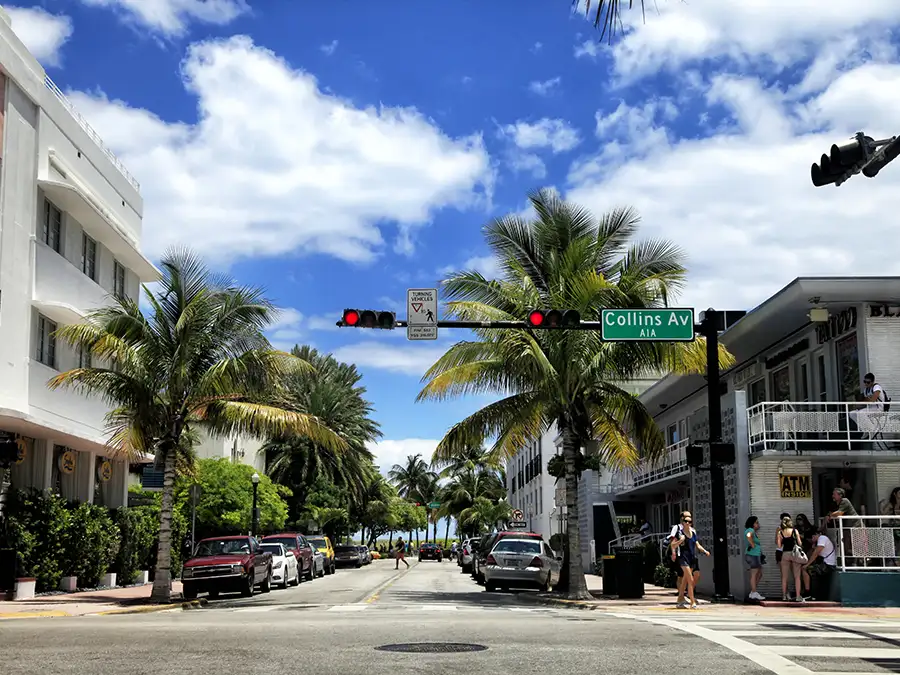 Collins Avenue
Running parallel to Ocean Drive in Miami Beach, it boasts luxury hotels, shopping venues and beach access points.
Understanding the risk of being on a motorcycle
The U.S. has witnessed a concerning uptick in motorcycle-related accidents and fatalities in recent years. The allure of the ride, along with factors like alcohol consumption and a lack of protective gear, have resulted in a landscape where motorcyclists are increasingly vulnerable.
Delving deeper into the latest statistics from 2021 provides a more detailed picture of the challenges and dangers riders face:
Fatalities. 5,932 motorcyclists lost their lives in 2021, marking the highest count since record-keeping began in 1975. This represents a 14% share of all traffic deaths that year and an 8% increase from 2020's figure of 5,506.
Injuries. Approximately 82,700 motorcyclists sustained injuries in 2021, up 5% from the prior year's 78,900.
Risk comparison. When considering distance traveled, motorcyclists faced a fatality risk nearly 24 times greater than passenger car occupants.
License. Over a third (36%) of motorcyclists in fatal accidents didn't hold valid motorcycle licenses.
Alcohol influence. Motorcyclists involved in fatal incidents were more likely to be under the influence than drivers of other vehicles: 28% for motorcycles compared to 24% for cars. This percentage rises significantly to 43% for motorcyclists in single-vehicle fatal crashes. Furthermore, nighttime fatal incidents involved alcohol-impaired motorcyclists at a rate almost triple that of daytime incidents (42% vs. 16%).
Helmet usage. In States without universal helmet laws, over half (55%) of the motorcyclists who died weren't wearing helmets. This contrasts with areas enforcing universal helmet laws, where only 9% of the deceased were helmetless.
Speeding. In 2021, a third (33%) of fatal motorcycle crashes involved riders exceeding speed limits. Among all age groups, riders aged 21 to 24 faced the gravest risk, with 49% involved in fatal crashes due to speeding.
It's evident that safety concerns, especially around alcohol use and helmet adoption, play a significant role in motorcycle-related accidents.
Source: https://crashstats.nhtsa.dot.gov/Api/Public/ViewPublication/813466
In the news:
Tray Walker, a Miami native and a cornerback for the Baltimore Ravens, tragically passed away in March 2016 after being involved in a dirt bike accident in Miami-Dade County.
Walker was only 23 years old at the time of his death. According to reports, the accident occurred in the evening when his motorcycle collided with a Ford Escape. The driver of the Ford Escape was not hurt in the incident. Notably, his dirt bike did not have headlights, making it less visible in low-light conditions.
Walker was transported to a local hospital in critical condition after the crash, but he unfortunately succumbed to his injuries the following day. The NFL community and fans were deeply saddened by the loss of such a promising young athlete.
Essential motorcycle safety gear
Heading out on the open road without the right gear can be a recipe for disaster. The following items are essential for any motorcyclist seeking to minimize their risk of serious injury:
Helmet. A Department of Transportation-approved helmet is a must. It significantly reduces the risk of fatal head injuries.
Protective clothing. High-visibility jackets and pants made from sturdy materials can protect your skin from severe road rash and make you more noticeable to other drivers.
Gloves and boots. High-quality gloves and boots provide comfort and protect your hands and feet in case of an accident.
Eye protection. Wearing eye protection helps keep your vision clear and prevents debris from causing injury or distraction while on the road.
Defensive riding techniques
Riding defensively is crucial when navigating Miami's busy roads and intersections, be it the bustling junction at Flagler Street and NW 27th Avenue or the fast-paced lanes of I-95.
Defensive riding means always being aware of your surroundings, anticipating potential hazards, maintaining a safe distance from other vehicles, and adhering to speed limits. Following these practices can be the difference between a close call and a catastrophic collision.
Enrolling in a motorcycle riding school is an excellent option for beginners or even seasoned enthusiasts looking to hone their skills. Many schools offer courses on basic and advanced defensive riding techniques.
These institutions provide hands-on training in essential skills such as emergency braking and evasive maneuvering, further equipping riders to handle unexpected situations on the road.
Investing time in such training boosts rider confidence and reinforces the importance of safety on the road.
Regular bike maintenance
Just like the vibrant murals of Wynwood Walls need occasional touch-ups, your motorcycle requires regular maintenance to ensure it's in top condition. Regularly checking brakes, lights and tire pressure can prevent mechanical failures that could lead to serious accidents.
Accidents happen. Always be ready.
Prevention is undoubtedly better than cure, especially regarding motorcycle safety on the dynamic streets of Miami and South Florida. By understanding the risks, investing in proper gear, adhering to defensive riding techniques, and maintaining your bike, you can protect yourself and others on the road.
Accidents, unfortunately, are an inherent risk of the open road, especially for motorcyclists navigating through bustling streets and highways. If you find yourself involved in a motorcycle accident, no matter how minor, seeking the counsel of an attorney can be invaluable.
Discover how to prove negligence and recover maximum compensation in motorcycle accidents involving road rash.
Navigating the intricate web of insurance claims can be challenging, even for seemingly minor crashes. A legal expert can streamline the process, ensuring you receive the rightful compensation without unnecessary delays or disputes.
However, the stakes are exponentially higher in the unfortunate event of a severe injury or a catastrophic accident. Medical bills can skyrocket, lost wages can strain finances, and the emotional and physical trauma can be overwhelming.
In such dire circumstances, a seasoned injury attorney becomes more than just a legal guide; they become an advocate fighting relentlessly for your rights. They possess the expertise and experience to navigate the complexities of personal injury law, ensuring that you receive the maximum compensation you're entitled to.
FAQs
1. What should I do if I'm involved in an accident?
First, ensure your immediate safety and seek medical attention if necessary. Document the accident scene with photos, gather witness information, and file a police report. Also, notify your insurance company promptly. If significant injuries or complexities are involved, consult with a motorcycle accident attorney to protect your rights and interests.
2. How does motorcycle insurance differ from car insurance?
While both types of insurance provide similar coverages like liability, comprehensive and collision, motorcycle insurance often includes specific protections. These can encompass coverage for custom parts, accessories and safety gear. Rates may also differ based on factors unique to motorcycles, such as higher theft rates and seasonal use.
3. Does Florida's personal injury protection (PIP) insurance cover motorcycle accidents?
No, Florida's PIP insurance, mandatory for 4-wheeled vehicles, does not extend to motorcycles. 

While car drivers in Florida must carry a minimum of $10,000 in PIP insurance to cover their own injuries regardless of fault, this no-fault coverage doesn't apply to motorcyclists. 

Therefore, motorcyclists cannot claim benefits from PIP if they're involved in an accident. Motorcyclists in Florida should consider purchasing separate medical coverage or other relevant insurance to ensure they're protected in the event of an accident.
4.
Should I wear a helmet, and how can it affect my insurance claim?
Helmet laws vary by state. In some states, all riders must wear helmets, while others mandate helmets only for certain riders (e.g., those under a specific age). 

In Florida, all motorcyclists under the age of 21 are required to wear helmets when riding on public roads. Regardless of age or insurance, all riders must wear protective eye gear like goggles or a visor.

Not wearing a helmet, where it's legally required, can impact your insurance claim. 

Even if you're in a state without a helmet law, insurers might reduce compensation, arguing that injuries could have been less severe with helmet use.
5.
How can I defend myself if a car driver claims I was at fault?
Start by gathering as much evidence as possible at the scene, including photos, witness statements, and any available camera footage. Also, be sure to maintain records of your medical treatments and engage an attorney experienced in motorcycle accidents who can help challenge claims and present evidence demonstrating the other party's fault.
6.
Can I claim compensation if the accident was caused by road conditions or a defect in my motorcycle?
Yes, depending on the circumstances. The city or responsible entity could be liable if poor road conditions, like a pothole or debris, caused the accident. 

If a defect in the motorcycle was the cause, the manufacturer or maintenance provider might be accountable. Gathering evidence and consulting with an attorney to navigate these complex claims is essential.
Winning matters. Get help from a top-rated Miami motorcycle accident attorney.
Remember, while riding safely is paramount, being prepared for the unexpected is equally vital. Should an accident happen, you don't have to face the aftermath alone. An attorney can be your strongest ally, ensuring justice is served and your rights are protected.
If you've been injured in a motorcycle accident caused by someone else's negligence, you need an experienced motorcycle accident attorney.
Injury attorney Mike Redondo specializes in personal injury law and has a proven track record of success in motorcycle accident cases. He can help you find evidence to prove the other party's liability and negotiate with their insurance company to get you the money you deserve.
Mike speaks Spanish and English and offers potential clients a free, comprehensive case evaluation.
Fill out the form below to get started.