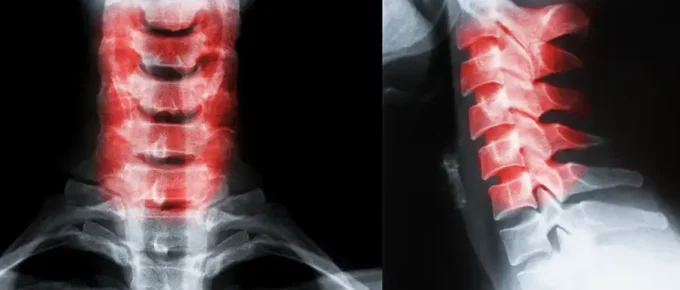 Understand how the severity of your injury can impact financial recovery after a whiplash injury.
Whiplash injuries, while commonly associated with vehicle accidents, can also arise from a variety of incidents, including slip-and-fall accidents, sports collisions, and acts of violence. In the vibrant city of Miami, where life moves quickly and accidents can occur in numerous forms, the impact of a whiplash injury is a pressing concern.
Despite a common misconception that whiplash is a minor setback, it can lead to significant discomfort and chronic health issues, so it's crucial to understand the long-term implications of your injury to ensure you're appropriately compensated.
If you've recently suffered a severe whiplash injury in the Miami area, don't wait to get the legal help you need to enable a smooth recovery.
With his comprehensive knowledge and compassionate approach, Miami accident attorney Mike Redondo will advocate tirelessly on your behalf, ensuring you're fully informed and expertly represented throughout the entire legal process.
Reach out to Redondo Law today to secure a partner on your path toward justice and healing.
What is a whiplash injury?
A whiplash injury is an injury caused by the strong backward and forward motion of the neck in quick succession, similar to the motion of cracking a whip, which is where it gets its name. Most commonly the result of rear-end car accidents involving cars, trucks or motorcycles, whiplash can lead to strained muscles, damaged ligaments, soft tissue injuries, neurological issues and even fractured vertebrae.
Symptoms can include:
Neck pain and stiffness that often gets worse with movement
Upper back, shoulder and arm pain or soreness
Arm or hand numbness or tingling
Headaches
Dizziness
Ringing in the ears
Blurred vision
Sleep problems
Memory problems and difficulty concentrating
While most people recover from whiplash with time and appropriate care, the condition can become chronic for some, leading to prolonged pain and disability.
How do I know if my whiplash is serious?
Whiplash injuries are categorized into different grades, ranging from 0 to IV, each reflecting the severity and type of symptoms:
Grade 0. There are no physical signs of injury, and the individual does not report any neck pain or discomfort.
Grade I. The individual reports neck pain, stiffness or tenderness, but no physical signs are observable by a physician.
Grade II. Neck complaints are accompanied by a decreased range of motion and tenderness identified by a physician.
Grade III. In addition to the signs and symptoms of grade II, there are also neurological signs, such as reduced reflexes, weakness or sensory deficits.
Grade IV. This is the most severe form, where there is evidence of a fracture, dislocation or spinal cord injury alongside neck complaints.
These grades are helpful for classifying the extent of the injury and the appropriate whiplash injury treatment.
Grades I and II are the most common and are typically treated with conservative measures such as rest, physical therapy and medication. Grades III and IV may require more extensive medical care, including surgery in rare cases, depending on the specifics of the nerve damage symptoms and the nature of any fracture or dislocation.
Additionally, your condition may be more serious if you have any of the following risk factors:
Older age. Healing can be slower, and the impact of whiplash can be more severe.
Pre-existing neck or back conditions. Previous injuries or chronic conditions like arthritis can exacerbate whiplash symptoms.
High-speed impact. Injuries sustained in high-speed collisions tend to be more severe.
Delayed symptom onset. If symptoms appear or worsen days after the incident, this can indicate a more serious injury.
It's important for anyone who suspects they've suffered whiplash to see a health care provider for a thorough examination and treatment.
How long does it take whiplash to heal?
The healing time for whiplash varies greatly depending on the severity of the injury and the individual's overall health and response to treatment. Generally, many people experience significant improvement within the first few weeks after the injury, and most recover within 3 months.
However, some cases can take longer, especially if the initial injury is more severe. Here's a breakdown:
Mild cases. With proper care, including rest, pain management, and physical therapy, mild whiplash symptoms can resolve in a matter of weeks.
Moderate cases. If symptoms are more persistent, recovery may take several months, with a gradual return to normal activities.
Severe cases. In severe instances, especially where there is a more extensive injury to the muscles, ligaments or vertebrae, full recovery can take 6 months or more, and some symptoms might become chronic, lasting years or even a lifetime.
It's also worth noting that a swift and appropriate medical response can significantly reduce the healing time, so it's crucial to see a doctor, follow their recommendations, and inform them of any changes in your symptoms during recovery.
What happens if whiplash goes untreated?
If severe whiplash goes untreated, there are several potential consequences that can arise, leading to prolonged or permanent problems, including:
Chronic pain. Without proper treatment, acute neck pain from whiplash can develop into chronic pain, which can be difficult to manage and could last indefinitely.
Reduced mobility. Prolonged inflammation and pain can result in reduced mobility of the neck and shoulders, limiting the range of motion and the ability to perform daily activities.
Compounded injuries. If the muscles and ligaments have been weakened by the initial injury, they may be more susceptible to being re-injured.
Posture problems. Chronic pain and muscle weakness can lead to poor posture, which can have ripple effects, including back problems, spinal misalignment and increased neck strain.
Neurological symptoms. Untreated whiplash can result in prolonged or permanent neurological symptoms, such as numbness, tingling or weakness in the limbs.
Psychological impact. Chronic pain can affect mental health, potentially leading to depression, anxiety, stress and sleep disorders.
Remember that it's important to seek medical attention not only to prevent these chronic issues but also to establish a connection between your accident and your injury if you intend to pursue compensation.
How much compensation do you get for whiplash?
The amount of compensation you may be entitled to for a whiplash injury can vary widely based on several factors. The severity of the injury, the extent to which it limits your activities, and the impact on your daily life are crucial in determining the value of your claim.
Here's a general overview of the types of compensation that may be available:
Economic damages. These are quantifiable costs resulting from the injury. They can include property damage (e.g., if your vehicle is damaged in the accident), medical expenses for immediate and ongoing treatment, lost wages if you're unable to work, and any loss of future earning capacity if the injury results in long-term disability.
Non-economic damages. These cover the more subjective, non-monetary consequences of an injury. Pain and suffering, emotional distress, loss of enjoyment of life and loss of consortium are examples. These damages are more challenging to quantify and often require a detailed demonstration of how the injury has affected your quality of life.
Punitive damages. In rare cases where the defendant's conduct was particularly egregious, punitive damages might be awarded as a form of punishment to deter similar actions in the future.
It's important to keep in mind that every case is unique, and the specifics of your situation will greatly influence the outcome. An experienced lawyer can help quantify all relevant costs and losses, negotiate with insurance companies, and represent your interests in court, if necessary, to ensure you receive fair compensation for your whiplash injury.
What proof do you need for whiplash?
To have a successful personal injury claim for whiplash, you'll need to have a whiplash diagnosis that can be linked to your accident and be able to prove another party's negligence caused the accident. Proving negligence in a whiplash injury claim is a pivotal step in securing compensation.
Here's what is generally required to prove fault:
Duty of care. First, you must demonstrate that the defendant had a legal responsibility to act with care to avoid causing harm to others. This is implicit in activities like driving, where every motorist is expected to obey traffic laws.
Breach of duty. Next, evidence must be presented to show that the defendant failed to uphold their duty of care. This could be through a direct violation of traffic laws, such as speeding or running a red light, or other forms of reckless or careless behavior.
Causation. It's essential to link the breach of duty directly to your injury. Your claim should illustrate that the whiplash injury was a direct result of the defendant's actions. For example, if the whiplash resulted from a rear-end collision, you'd need to show how the collision was due to the defendant's negligence.
Damages. Finally, you'll need to show that the defendant's actions caused you to suffer damages that you should be compensated for.
Collecting robust evidence is crucial to proving negligence. This can include traffic surveillance footage capturing the incident, eyewitness accounts corroborating your version of events, police reports that detail the scene and findings, and any citations issued to the other party for violations of law.
In some cases, the testimony of accident reconstruction experts or medical professionals may also be required to clarify how the actions of the defendant caused your injury. They can provide professional opinions that can solidify the link between the breach of duty and your whiplash.
Consulting with a skilled personal injury attorney can greatly assist in this process, as they can guide the evidence collection, enlist the appropriate experts, and craft a legal strategy to present the strongest possible case for negligence.
Are you suffering from a serious whiplash injury? Get help from an experienced Miami accident attorney.
If you're grappling with the aftermath of a severe whiplash injury, the path to justice and fair compensation should not be navigated alone.
Redondo Law understands the complex nature of these injuries and the profound impact they can have on your life. With a commitment to personal attention and a track record of success, Mike Redondo and his team are equipped to fight for the full compensation you deserve.
Don't let the burden of medical bills and lost wages overwhelm you in your time of need. Contact Redondo Law today using the form below to schedule a free consultation to learn more about your right to financial recovery.